®

Today's poem is "Haiku (Failed)"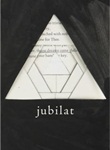 from Jubilat
Nick Flynn
's Another Bullshit Night in Suck City won the PEN/Martha Albrand Award for the Art of the Memoir, and has been translated into ten languages. He is also the author of two books of poetry: Some Ether, which won the PEN/Joyce Osterwell Award, and Blind Huber.
Other poems by Nick Flynn in Verse Daily:
Books by Nick Flynn:

Other poems on the web by Nick Flynn:
Four poems
Six poems
Nick Flynn's Website.
Nick Flynn According to Wikipedia.
About Jubilat:

Subscription: 1 year (2 issues), $14
jubilat * Bartlett 482 * Dept. of English * University of Massachusetts * Amherst, MA 01003-0515
Editors: Cathy Park Hong & Evie Shockley


December 26, 2010: "Hurricane" by Yona Harvey
January 11, 2009: "Lake Powell, AZ" by Ian Harris
January 10, 2009: "So Perky" by Ken Rumble
January 5, 2009: "Brian's Brain" by William D. Waltz
March 7, 2008: "Your Way of Thinking" by Christopher Kang
March 5, 2008: "Gerhard Richter" by Chad Bennett
July 20, 2007: "Protean Woods" by Cathy Park Hong
July 18, 2007: "Goodbye Is Another Word for Not" by Mary Jo Bang
December 29, 2006: "Sonnet" by Karen Volkman
December 28, 2006: "The Object of the Object" by Nance Van Winckel
December 26, 2006: "I Am So Great" by Cecily Iddings
March 26, 2006: "Wherewithout" by Mark Bibbins
March 25, 2006: "Please Take Back the Sparrows" by Suzanne Buffam
September 17, 2005: "The Recollection of Some Object Formed From It" by Jen Tynes
September 13, 2005: "Tonight's The Night" Catherine Meng
January 30, 2005: "Dear Birds" by Mark Yakich
August 1, 2004: "Eclogue IV" by Andrea Zanzotto, translated by Wayne Chambliss
November 10, 2003: "Poem" by James Shea
November 8, 2003: "Catullus #2" by Gaius Valerius Catullus, translated by Rick Snyder
November 7, 2003: "Fetus in Orbit" by L. S. Klatt
November 5, 2003: "[ Worry-Worn: God ]" by Marina Tsvetaeva, translated by Christina Davis
February 16, 2003: "White Anklets" by Shauna Hannibal
February 14, 2003: "Each Thing Charged" by Ben Doyle
July 19, 2002: "Late Gallop" by Eugen Jebeleanu
July 3, 2002: "Not Here" by Richard Jackson
Home Web Weekly Features Archives About Verse Daily FAQs Submit to Verse Daily

Copyright © 2002-2011 Verse Daily All Rights Reserved