®

Today's poem is "self-portrait, with untruth"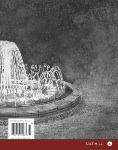 from Salt Hill
Emily O'Neill
is a writer, artist, and proud Jersey girl. Her recent poems and stories can be found in The Boiler, Powder Keg, and Washington Square, among others. Her debut collection, Pelican, is the inaugural winner of Yes Yes Books' Pamet River Prize and she edits poetry for Wyvern Lit.
Books by Emily O'Neill:

Other poems on the web by Emily O'Neill:
Two poems
two poems
Five poems
Eight poems
"de Los Muertos"
Two poems
Four poems
"A Spade, A Spade"
"Again"
"print too small, kitchen closed"
Two poems
"Dead Star"
Two poems
"Proof"
Two poems
"Forever Doesn't Count"
Two poems
"there was that whole weird thing with the horses"
Emily O'Neill's Website.
About Salt Hill:

Subscription: 1 year (2 issues), $15
Salt Hill Journal * Syracuse University * English Department * Syracuse, NY 13244
Poety Editors: Kelinda Jones * Billy Templeton III
Other poems by Salt Hill Journal in Verse Daily:
September 30, 2016: "Red Moon" by Corinna Rosendahl
September 28, 2016: "To Swallow These Catastrophes" by Nick Narbutas
May 9, 2016: "The Death Spread" by Tyler Brewington
May 3, 2014: "Sunglesses" by James Gendron
May 2, 2014: "Telomere" by Judson Evans
May 1, 2014: "The Yellow Thing" by Kirsten Kaschock
June 14, 2011: "Overture to a Legend" by Bridget Talone
June 12, 2011: "Svendborg Sound" by Rich Hilles
June 10, 2011: "I Don't Mind the Mess that Comes from Pressing Hard..." by Matt Mauch
July 22, 2010: "I Was Using Your Mail Order Drugs" by Karyna McGlynn
May 1, 2010: "Grunion" by Dore Kiesselbach
April 30, 2010: "More Precisely" by Ander Monson
September 5, 2009: "Do the Right Thing" by Adrian Matejka
June 10, 2009: "After All This" by Richard Jackson
June 8, 2009: "Surrender" by Dorianne Laux
November 13, 2008: from "All the Purple Deer" by Christopher Shipman
November 12, 2008: "Andalusia" by Matthew Rohrer
November 11, 2008: "Every Will Builds Itself a Satellite" by Chris Tonelli
Home Web Weekly Features Archives About Verse Daily FAQs Submit to Verse Daily

Copyright © 2002-2016 Verse Daily All Rights Reserved