®

Today's poem is "Pier"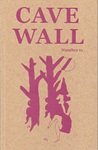 from Cave Wall
Michael Chitwood
's most recent collection is Poor-Mouth Jubilee (Tupelo Press, 2010). His work has appeared in The Atlantic Monthly, Field, The New Republic, Poetry, The Southern Review, and numerous other journals. He teaches at the University of North Carolina—Chapel Hill.
Other poems by Michael Chitwood in Verse Daily:
July 19, 2012: "Barter" "We invented money..."
August 4, 2011: "Near Miss" "It's a hands-in-your-coat-pockets-stroll kind of a day...."
July 4, 2011: "At the Dock at Dusk" "The rowboats are all tucked in..."
December 10, 2010: "Going" by "To seep..."
December 18, 2008: "Barter" "We invented money..."
December 16, 2007: "Blue Sky" "Everyone he knew believed in God...."
February 20, 2007: "The Deer" "I am being prayed for...."
Books by Michael Chitwood:

Other poems on the web by Michael Chitwood:
Four poems
Four poems
Three poems
"Dense Fog in Which I Miss the Eastern Seaboard's Largest Flag Flying over a Toyota Dealership off I-95 near Washington, D.C."
"The Ladder"
Five poems
Two poems
Three poems
Two poems
"Heat"
"Sheds"
"The Snowfields at Lone Fountain"
"Duty and History"
Four poems
"The Small-Town Voice of God"
About Cave Wall:

Subscription: 1 year (2 issues), $10
Cave Wall Press, LLC * P.O. Box 29546 * Greensboro, NC 27429-9546
Editor: Rhett Iseman

Other poems from Cave Wall in Verse Daily:
October 24, 2012: "There's this string" by Matthew Thorburn
October 14, 2011: "Assault on Precinct 13" by Andrew Kozma
May 19, 2011: "Feast Day" "The town by the hundreds..."
May 18, 2011: "Flight Log" by Jim Daniels
November 7, 2010: "Arachne in Detention" by Saara Myrene Raappana
November 6, 2010: "View from the High Road" by Lisa Fay Coutley
June 19, 2010: "Waiting" by April Lindner
October 27, 2009: "Folding the Fitted Sheet" by A.V. Christie
October 26, 2009: "In England Again after Years Away" by Lois Williams
March 17, 2009: "Threshold" by Kathryn Kirkpatrick
October 5, 2008: "Progress" by Carrie Fountain
October 2, 2008: "Goat" by C. J. Sage
September 30, 2008: "The Sand Speaks" by Sandra Beasley
August 30, 2007: "Reciprocity" by Carl Phillips
August 27, 2007: "The Very Old Man" by Patrick Phillips
February 18, 2007: "After the Affair" by Claudia Emerson
February 15, 2007: "Surprising the Gods" by Dan Albergotti
Home Web Weekly Features Archives About Verse Daily FAQs Submit to Verse Daily

Copyright © 2002-2012 Verse Daily All Rights Reserved