®

Today's poem is "The Devil's Villanelle"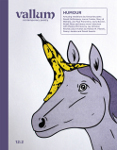 from Vallum
J. R. Solonche
has been publishing in magazines, journals and anthologies since the early 70s He is co-author of Peach Girl. Poems for a Chinese Daughter (Grayson Books, 2001) and author of Beautiful Day (Deerbrook Editions, 2015).
Books by J. R. Solonche:

Other poems on the web by J. R. Solonche:
"A Dialogue with My Daughter Through the Window of Her Dollhouse"
Two poems
"A Blue Butterfly"
Five poems
"Botanical Garden"
About Vallum:

Subscription: 1 year (2 issues), $17 p.a. for Canada and $21 p.a. for U.S.
Vallum: contemporary poetry * PO Box 598, Victoria Stn * Montreal, Quebec H3Z 2Y6 * Canada
Editors: Joshua Auerbach * Eleni Zisimatos Auerbach

Other poems from Vallum in Verse Daily:
January 9, 2016: "Our Refrigerator to Søren Kierkegaard, Chef De Garde Manger" by Scott Draper
January 8, 2016: "The Confessions of Eulene" by Carolyne Wright
February 13, 2010: "Musing the Obscure" by Charles Simic
February 10, 2010: "A Mid-Wife's Late Sabbatical" by Peter Richardson
September 19, 2009: "Ladder to the Moon" by X. J. Kennedy
September 16, 2009: "Horizons" by Judy Little
June 24, 2007: "Betrayals" by Kevin Higgins
June 23, 2007: "Re-Cognition" by Daniel Newman
February 13, 2005: "Ironwork" by Stephanie Bolster
February 12, 2005: "Afterworld" by Sophie Cabot Black
February 11, 2005: "Cruelties" by Stephen Dunn
Home Web Weekly Features Archives About Verse Daily FAQs Submit to Verse Daily

Copyright © 2002-2016 Verse Daily All Rights Reserved