®

Today's poem is "There's this string"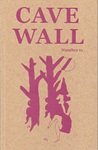 from Cave Wall
Matthew Thorburn
is the author of three books of poems: Subject to Change (New Issues Poetry & Prose, 2004),.Every Possible Blue, forthcoming from CW Books in 2012; This Time Tomorrow-, forthcoming fromWaywiser Press in 2013. He lives in New York City, where he works on the business staff of an international law firm.
Other poems by Matthew Thorburn in Verse Daily:
August 11, 2012: "Hokkaido Photo" "Me, I'm the square silver camera..."
February 20, 2008: "Driving Out to Innisfree" "Naturally we zipped right by...."
March 27, 2006: "Horse Poetica" " The one I rode in on. That mud-colored nag...."
Books by Matthew Thorburn:

Other poems on the web by Matthew Thorburn:
Five poems
Two poems
Two poems
Five poems
"Homage to Tom Andrews"
"The Trick with the Stick"
Three poems
Matthew Thorburn's Website.
Matthew Thorburn According to Wikipedia.
About Cave Wall:

Subscription: 1 year (2 issues), $10
Cave Wall Press, LLC * P.O. Box 29546 * Greensboro, NC 27429-9546
Editor: Rhett Iseman

Other poems from Cave Wall in Verse Daily:
October 14, 2011: "Assault on Precinct 13" by Andrew Kozma
May 19, 2011: "Feast Day" "The town by the hundreds..."
May 18, 2011: "Flight Log" by Jim Daniels
November 7, 2010: "Arachne in Detention" by Saara Myrene Raappana
November 6, 2010: "View from the High Road" by Lisa Fay Coutley
June 19, 2010: "Waiting" by April Lindner
October 27, 2009: "Folding the Fitted Sheet" by A.V. Christie
October 26, 2009: "In England Again after Years Away" by Lois Williams
March 17, 2009: "Threshold" by Kathryn Kirkpatrick
October 5, 2008: "Progress" by Carrie Fountain
October 2, 2008: "Goat" by C. J. Sage
September 30, 2008: "The Sand Speaks" by Sandra Beasley
August 30, 2007: "Reciprocity" by Carl Phillips
August 27, 2007: "The Very Old Man" by Patrick Phillips
February 18, 2007: "After the Affair" by Claudia Emerson
February 15, 2007: "Surprising the Gods" by Dan Albergotti
Home Web Weekly Features Archives About Verse Daily FAQs Submit to Verse Daily

Copyright © 2002-2012 Verse Daily All Rights Reserved