®

Today's poem is "Near Miss"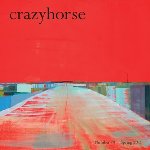 from Crazyhorse
Michael Chitwood
is a freelance writer and teaches at the University of North Carolina at Chapel Hill. His poetry and fiction have appeared in The Atlantic Monthly, Poetry, The New Republic, The Threepenny Review, Virginia Quarterly Review, FIELD, The Georgia Review, and numerous other journals. Ohio Review Books has published two books of his poetry-Salt Works (1992) and Whet (1995). His third book, The Weave Room, was published by the University of Chicago Press in the Phoenix Poets series (1998). His collection of essays, Hitting Below the Bible Belt, was published by Down Home Press in 1998. Gospel Road Going, a collection of poems about his native Appalachia, was published in 2002 by Tryon Publishing Company and was awarded the 2003 Roanoke-Chowan Prize for Poetry. In 2006, he published a collection of essays and short stories called Finishing Touches (Tryon Publishing Company). His collection of poetry, From Whence, was released in March 2007 from Louisiana State University Press. Tupelo Press published his book Spill in 2007, which was named as a finalist for ForeWord magazine's poetry book of the year and won the 2008 Roanoke-Chowan Prize. His most recent collection, Poor-Mouth Jubilee (Tupelo Press, 2010), was also named a ForeWord finalist.
Other poems by Michael Chitwood in Verse Daily:
July 4, 2011: "At the Dock at Dusk" "The rowboats are all tucked in..."
December 10, 2010: "Going" by "To seep..."
December 18, 2008: "Barter" "We invented money..."
December 16, 2007: "Blue Sky" "Everyone he knew believed in God...."
February 20, 2007: "The Deer" "I am being prayed for...."
Books by Michael Chitwood:

Other poems on the web by Michael Chitwood:
Three poems
"Dense Fog in Which I Miss the Eastern Seaboard's Largest Flag Flying over a Toyota Dealership off I-95 near Washington, D.C."
"The Ladder"
Five poems
Two poems
Three poems
Two poems
"Heat"
"Sheds"
"The Snowfields at Lone Fountain"
"Duty and History"
Four poems
"The Small-Town Voice of God"
About Crazyhorse:

Subscription: 1 year (2 issues), $15
Crazyhorse * Department of English * College of Charleston * 66 George St. * Charleston, SC 29424
Editor: Carol Ann Davis & Garrett Doherty

Other poems from Crazyhorse in Verse Daily:
August 3 "The Pier" by Christopher DeWeese
August 1 "The Estate of Single Blessedness" by Mary Ruefle
February 18, 2011: "Like a Daffodil" by Mary Ruefle
January 27, 2011: "Valentine with broken birds" by Joni Wallace
January 23, 2011: "First Domestic" by Anne Marie Rooney
January 19, 2011: "Valentine with saints and sharps" by Joni Wallace
September 27, 2010: "Timbered" by Emily Rosko
September 26, 2010: "Cell Phone God" by Henry Hart
September 24, 2010: "Not Something To Be Captured, Did You See the Signs?" by Lucy Anderton
January 21, 2010: "Aubade with whales" by Bob Hicok
January 18, 2010: "Earth and Sky" "Of all things contained here..."
July 9, 2009: "The Fox" by Dean Young
July 6, 2009: "The House Rhapsody" by John Gallaher
July 1, 2009: "Matryoshka" by Teresa Pfeifer
June 29, 2009: "The Euphoria of Peoria" by Dean Young
January 9, 2009: "Go On, Sure, Why Not" by Gail Wronsky
January 8, 2009: "Psalm against a Rapture" by K. A. Hays
January 7, 2009: "In the hospital parking lot" by Marianne Boruch
July 26, 2008: "Fire" by Edip Caserver, translated by Richard Tillinghast and Julia Clare Tillinghast
July 21, 2008: "(detail)" by Billy Collins
January 6, 2008: "bearing on the glory of love" by Deborah Bogen
January 5, 2008: "The Dime-Store Parakeet" by Gary Soto
June 15, 2007: "O Mouth Fable" by Elena Karina Byrne
June 12, 2007: "Eat This" by Nance Van Winckel
June 11, 2007: "Inside the Body" by Nathan Hoks
December 24, 2006: "Northwest" by Stacie Cassarino
December 21, 2006: "If We Are Pretty Ghosts. Hammered In" by Kerri Webster
December 18, 2006: "Salt" by Gary Soto
June 11, 2006: "Eight" by Todd Smith
June 10, 2006: "Anecdote of the Field" by John Gallaher
June 7, 2006: "Bitterness" by Charlie Smith
June 5, 2006: "Again (Wrightsville Beach)" by Robert Creeley
December 23, 2005: "Spell for Setting the Sun" by Susan Meyers
December 20, 2005: "And the Wound Says" by Nance Van Winckel
December 18, 2005: "The Elephant's Graveyard" by David Wagoner
May 19, 2005: "Levels" Alexandra Teague
May 18, 2005: "Poem with No Moral at the End" Charlie Clark
November 28, 2004: "Spring and Winter, Coeval" by Charles M. Israel, Jr.
November 26, 2004: "Botanists Who Feel Excluded Rejoice" by Anthony Lacavaro
May 23, 2004: "Template" by A. V. Christie
May 21, 2004: "Is More Than" by Susan Hutton
May 17, 2004: "Solar Ice" by Paul Mariani
December 12, 2003: "East Dakota" by Edward Haworth Hoeppner
December 4, 2003: "May Suspensions" by James McCorkle
November 27, 2003: "Reservoir" by Doug Sanders
May 14, 2003: "Owls in the City Hills" by D. R. Goodman
May 13, 2003: "The Sightstop" by Bill Knott
January 26, 2003: "To His Mistress Going to Bed" by Nathan Hoks
January 21, 2003: "The Teller is the Only Survivor of the Fairy-Tale Ending" by Mark Yakich
January 20, 2003: "Cicadas And" by Nathan Hoks
Home Web Weekly Features Archives About Verse Daily FAQs Submit to Verse Daily

Copyright © 2002-2011 Verse Daily All Rights Reserved