®

Today's poem is "Divine Wow:"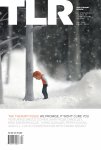 from The Literary Review
Bruce Cohen
's have been featured in various journals, including The Georgia Review, Harvard Review, Ploughshares, Poetry, TriQuarterly & Western Humanities Review as well as being featured on Verse Daily. A recipient of an individual artist grant from the Connecticut Commission on Culture & Tourism, he has two collections of poems, Swerve and Disloyal Yo-Yo, which was awarded the 2007 Orphic Poetry Prize.
Other poems by Bruce Cohen in Verse Daily:
May 1, 2009: "The New World Deli" "At a cocktail party I met the actual guy who cloned sheep...."
Books by Bruce Cohen:

Other poems on the web by Bruce Cohen:
Three poems
"Baby Permit"
"The Jerry Lewis Telethon"
Two poems
Bruce Cohen according to Wikipedia.
About The Literary Review:

Subscription: 1 year (3 issues), $18
The Literary Review * 285 Madison Avenue * Madison, NJ 07940
Poetry Editors: Renée Ashley * David Daniel

Other poems from The Literary Review in Verse Daily:
March 28, 2010: "Confession" by Mary Rose O'Reilley
October 23, 2009: "To Leuconoë" by Erica McAlpine
October 20, 2009: "When We Decided to Build the Wall" by A.K. Scipioni
July 26, 2009: "Dust" by Ravi Shankar
May 20, 2009: "Elmina" by David Mills
January 25, 2009: "Il pleut" by Chris Glomski
September 28, 2008: "Morning Edition" by Andrzej Sosnowski, translated by Benjamin Paloff
September 22, 2008: "Popular Science" by Steve Davenport
March 21, 2008: "Morning Edition" by Michele Newcomb
March 18, 2008: "Gloucester" by Ann Snodgrass
October 19, 2007: "Lywelwyn's Dog" by Peter E. Murphy
October 16, 2007: "The Night in Question" by Paul Lisicky
April 4, 2007: "Climograph" by James Grinwis
April 1, 2007: "So You Want to Be a Teaching Assistant in English" by Jeff Worley
March 31, 2007: "In 1986 My Uncle Jack Sits On His Front Porch" by William Delman
May 25, 2006: "Fairy Tale" by Kathleen McGookey
May 22, 2006: "=" by Lightsey Darst
March 19, 2006: "Unveiling" by Diane Mehta
March 17, 2006: "but the house sparrows are . . ." by Jon Woodward
October 7, 2005: "When Will We Begin?" by Eric Elshtain
October 3, 2005: "Refugee" Richard Hoffman
May 27, 2005: "The Gazing-Globe Garden" Jeanne Larsen
May 24, 2005: "Music Left by Another" George Looney
May 22, 2005: "Dishonest Elegy for a Sentimental Mood" Melissa Koosmann
May 20, 2005: "Pas De L'Incise" D. Nurkse
January 27, 2005: "What Goes On" by Scott Topper
January 26, 2005: "We Golems" by Michael Demos
December 9, 2004: "Seeing Through Things" by Diane Mehta
December 8, 2004: "Oh Yes Tomorrow Expect the Ordinary" by Renée Ashley
December 7, 2004: "Fleur de Lys" by Daniel Mark Epstein
December 6, 2004: "Animals at My House" by Eduardo Chirinos, translated by G. J. Racz
October 9, 2004: "Prose Poems" by Louise Ho
May 19, 2004: "There Must be Music or Fear" by Rodney Wittner
May 18, 2004: "Pythia: The Process" by Rita Signorelli-Pappas
February 4, 2004: "Insomnia" by Rick Mulkey
May 28, 2003: "The Garden" by David Daniel
January 17, 2003: "The Shelter in Children's Stories" by Stephen Frech
December 29, 2002: "Quo Journal: Just as They Come" by Michael Morse
July 28, 2002: "The Heron" by Kathleen Jamie
Home Archives Web Monthly Features About Verse Daily FAQs Submit to Verse Daily Publications Noted & Received
Copyright © 2002-2010 Verse Daily All Rights Reserved