®

Today's poem is "Incantations to Snow"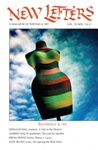 from New Letters
Lawrence Revard
's translations of John Milton's Italian and Latin poetry appear in John Milton: Complete Shorter Poems (Wiley-Blackwell, 2009). He lives in St. Louis, Missouri.
Other poems by Lawrence Revard in Verse Daily:
June 3, 2004: "The Given" "For each of the last five days I have destroyed..."
January 8, 2004: "Missouri River" "When it calls, I'm never home. It leaves..."
April 2, 2003: "At The Pound" "Take a look at the ugly ones..."
About New Letters:

Subscription: 1 year (4 issues), $22
New Letters * UMKC | University House * 5101 Rockhill Road * Kansas City, MO 64110-2499
Editor: Robert Stewart

Other poems from New Letters in Verse Daily:
November 24, 2012: "Rembrandt, 'Self-Portrait, 1639'" by Peter Cooley
November 11, 2011: "Contra Chekhov" by Michael Salcman
January 27, 2010: "Tails" by Maxine Kumin
October 4, 2008: "Woven and Sewn" by Nancy White
October 3, 2008: Dante's The Inferno "Canto I" by Dante Alighieri, translated by Mary Jo Bang
September 29, 2008: "An Explanation" by Albert Goldbarth
December 13, 2007: "My Heart" by Kim Addonizio
December 11, 2007: "Uncles (Play)" by Kevin Young
November 24, 2007: "Watermelon" by Alice Friman
June 9, 2007: "Aware of Angels" by Mark Jarman
February 20, 2007: "The Deer" by Michael Chitwood
February 17, 2007: "Nighties" by Maria Mazziotti Gillan
September 23, 2006: "Aurora Borealis" by Mary Jo Salter
May 29, 2006: "Quail" by Dore Kiesselbach
November 23, 2005: "Migration" by Brian Swann
May 15, 2005: "Water Walking Stick" Stuart Friebert
May 7, 2005: "The Small Toe" Linda Hogan
January 12, 2005: "Awaiting the Return Ferry" by Nance Van Winckel
January 10, 2005: "How Else Today" by Albert Goldbarth
September 29, 2004: "Of Unsent Letters, One" by Jill Osier
September 28, 2004: "Go" and "Gone" by Mark Irwin
September 26, 2004: "Houses Made Only of Entrance" by Abe Louise Young
September 24, 2004: "After Eden" by Linda Pastan
May 16, 2004: "Wild Things in a Dream" by Heather Ross Miller
January 21, 2004: "With Two Camels and One Donkey" by Robin Becker
July 25, 2003: "Meridian" by Mia Leonin
May 26, 2003: "The Flag of My Disposition" by Elaine Sexton
April 14, 2003: "On the Holy Friar Crossing a Suspension Bridge to Paradise" by Joanna Goodman
February 3, 2003: "Passing Through the Shadows Of Great Buildings" by Nance Van Winckel
January 6, 2003: "Bid Me Be the Bird" by Nance Van Winckel
September 26, 2002: "The Sacrifice" by Jim Simmerman
Home Web Weekly Features Archives About Verse Daily FAQs Submit to Verse Daily

Copyright © 2002-2013 Verse Daily All Rights Reserved