®

Today's poem is "Red Cloud Postscript"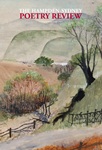 from Hampden-Sydney Poetry Review
John Kinsella
's recent books include Divine Comedy: Journeys through a Regional Geography (WW Norton, 2008) and Activist Poetics: Anarchy in the Avon Valley (Liverpool University Press/Chicago University Press, 2010). A new book of poems, Jam Tree Gully/Walden (WW Norton, 2011) is forthcoming. Among other things, he is a professorial research fellow at the University of Australia and editor of The Penguin Book of Australian Poetry (Penguin, 2009).
Other poems by John Kinsella in Verse Daily:
July 8, 2010: "Echoing Canto of Fixedness" "The effort made by stars..."
April 23, 2009: "Echoing Canto of the Gleaners (Inferno)" "Galahs and corellas comb the paddocks..."
April 11, 2008: "First Counter-clockwise Canto of the Möbius Strip" " Some days the attraction of outdoors is so overwhelming..."
March 11, 2008: "Canto of the Workshop" "As when they discover that the collective..."
January 9, 2008: "Canto of the Examination (24: Eighth Sphere)" "The huntsman lies low..."
Books by John Kinsella:

Other poems on the web by John Kinsella:
Five poems
Eight poems
"Goat"
Two poems
"Recognition Failure Horror"
Two poems
Six poems
"And Everyone Gathered In Objection Yet Again"
Five poems
Two poems
Nine poems
Two poems
John Kinsella's Home Page.
John Kinsella according to Wikipedia.
About Hampden-Sydney Poetry Review:

Subscription: $7
Hampden-Sydney Poetry Review * Box 66 * Hampden-Sydney, VA 23943
Editor: Nathaniel Perry
Other poems by Hampden-Sydney Poetry Review in Verse Daily:
June 20, 2012: "Dear Humpback Whale" by Sherman Alexie
June 19, 2012: "Beach Scene" by Robert Cording
Home Web Weekly Features Archives About Verse Daily FAQs Submit to Verse Daily

Copyright © 2002-2012 Verse Daily All Rights Reserved