®

Today's poem is "Story"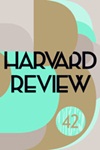 from Harvard Review
Honor Moore
's poetry collections are Red Shoes, Daring, and Memoir. She is the author of The Bishop's Daughter, a memoir, and The White Blackbird, A Life of the Painter Margarett Sargent by Her Granddaughter. She edited Amy Lowell: Selected Poems and Poems from the Women's Movement for the Library of America. With the author, she translated the novel Revenge by Taslima Nasrin for the Feminist Press. She lives in New York City.
Books by Honor Moore:

Other poems on the web by Honor Moore:
Three poems
Two poems
Honor Moore's Website.
Honor Moore According to Wikipedia.
About Harvard Review:

Subscription: One-year $16
Harvard Review * Lamont Library * Harvard University * Cambridge, MA 02138
Poetry Editor: Major Jackson

Other poems by Harvard Review in Verse Daily:
April 24, 2012: "Sleight of Hand" by Kate McQuade
January 19, 2012: "Biography" by Amy Dryansky
September 18, 2010: "Pluto" by Maggie Dietz
September 16, 2010: "The Future" by Charles Simic
March 22, 2010: "Afro" by Kiki Petrosino
March 7, 2009: "Rock Me, Mama" by Erica Dawson
August 1, 2008: "1992 (Nachtlied)" by Lizzie Hutton
July 30, 2008: "Trajectory" by Laurie Blauner
July 28, 2008: "Captain America" by Matt Hart
January 9, 2008: "Canto of the Examination (24: Eighth Sphere)" by John Kinsella
January 7, 2008: "The Traffic" by Philip Schultz
July 12, 2007: "The Riddle of the Sphinx Moth" by Sarah Hannah
July 8, 2007: "Confessions of a Music Box" by Bruce Bond
February 11, 2007: "Children" by Steven Cramer
February 10, 2007: "In Muir Woods" by June Beisch
January 11, 2007: "On Divination by Birds" by Kimberly Johnson
Home Web Weekly Features Archives About Verse Daily FAQs Submit to Verse Daily

Copyright © 2002-2012 Verse Daily All Rights Reserved