®

Today's poem is "Without Warning"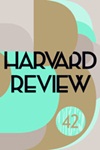 from Harvard Review
Charles Simic
is a poet, essayist, and translator. He was born in Yugoslavia in 1938 and immigrated to the United States in 1954. Since 1967, he has published twenty books of his own poetry, seven books of essays, a memoir, and numerous translations of French, Serbian, Croatian, Macedonian, and Slovenian poetry, for which he has received many literary awards, including the Pulitzer Prize, the Griffin Prize, a MacArthur Fellowship, and the Wallace Stevens Award. He was the Poet Laureate of the United States from 2007 to 2008
Other poems by Charles Simic in Verse Daily:
September 16, 2010: "The Future" "It must have a reason for concealing..."
February 13, 2010: "What do these mutts barking in unison..."

Books by Charles Simic:


Other poems on the web by Charles Simic:
"One-Man Circus"
"Fork"
"Poem Without a Title"
"Last Picnic"
"Preachers Warn"
"Roadside Stand"
"Country Fair"
"Two Dogs"
"Nineteen Thirty-Eight"
Fourteen poems
"Leaving an Unknown City"
"Late September"
Seven poems
Five poems
Eleven poems
Two poems

Charles Simic according to Wikipedia.
About Harvard Review:

Subscription: One-year $16
Harvard Review * Lamont Library * Harvard University * Cambridge, MA 02138
Poetry Editor: Major Jackson

Other poems by Harvard Review in Verse Daily:
November 12, 2012: "Story" by Honor Moore
April 24, 2012: "Sleight of Hand" by Kate McQuade
January 19, 2012: "Biography" by Amy Dryansky
September 18, 2010: "Pluto" by Maggie Dietz
September 16, 2010: "The Future" by Charles Simic
March 22, 2010: "Afro" by Kiki Petrosino
March 7, 2009: "Rock Me, Mama" by Erica Dawson
August 1, 2008: "1992 (Nachtlied)" by Lizzie Hutton
July 30, 2008: "Trajectory" by Laurie Blauner
July 28, 2008: "Captain America" by Matt Hart
January 9, 2008: "Canto of the Examination (24: Eighth Sphere)" by John Kinsella
January 7, 2008: "The Traffic" by Philip Schultz
July 12, 2007: "The Riddle of the Sphinx Moth" by Sarah Hannah
July 8, 2007: "Confessions of a Music Box" by Bruce Bond
February 11, 2007: "Children" by Steven Cramer
February 10, 2007: "In Muir Woods" by June Beisch
January 11, 2007: "On Divination by Birds" by Kimberly Johnson
Home Web Weekly Features Archives About Verse Daily FAQs Submit to Verse Daily

Copyright © 2002-2012 Verse Daily All Rights Reserved