®

Today's poem is "The String"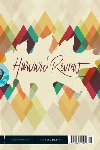 from Harvard Review
Corey Marks
's Renunciation (University of Illinois Press, 2000) was a National Poetry Series selection. His recent poems have appeared in New England Review, Ploughshares, Threepenny Review, and elsewhere. He teaches and directs creative writing at the University of North Texas.
Books by Corey Marks:

Other poems on the web by Corey Marks:
"Dumb Luck"
About Harvard Review:

Subscription: One-year $16
Harvard Review * Lamont Library * Harvard University * Cambridge, MA 02138
Poetry Editor: Major Jackson

Other poems by Harvard Review in Verse Daily:
September 18, 2010: "Pluto" by Maggie Dietz
September 16, 2010: "The Future" by Charles Simic
March 22, 2010: "Afro" by Kiki Petrosino
March 7, 2009: "Rock Me, Mama" by Erica Dawson
August 1, 2008: "1992 (Nachtlied)" by Lizzie Hutton
July 30, 2008: "Trajectory" by Laurie Blauner
July 28, 2008: "Captain America" by Matt Hart
January 9, 2008: "Canto of the Examination (24: Eighth Sphere)" by John Kinsella
January 7, 2008: "The Traffic" by Philip Schultz
July 12, 2007: "The Riddle of the Sphinx Moth" by Sarah Hannah
July 8, 2007: "Confessions of a Music Box" by Bruce Bond
February 11, 2007: "Children" by Steven Cramer
February 10, 2007: "In Muir Woods" by June Beisch
January 11, 2007: "On Divination by Birds" by Kimberly Johnson
Home Web Weekly Features Archives About Verse Daily FAQs Submit to Verse Daily

Copyright © 2002-2011 Verse Daily All Rights Reserved