®

Today's poem is "His Other Car Was a Train"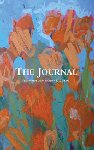 from The Journal
Nance Van Winckel
's fifth collection of poems, No Starling, is recently out from University of Washington Press. She is the recipient of two NEA Poetry Fellowships and awards from the Poetry Society of America, Poety, and Prairie Schooner. She teaches in the MFA Program at Vermont College and was the 2009 Stadler Poet in Residence at Bucknell.
Other poems by Nance Van Winckel in Verse Daily:
September 3, 2008: "Word for Word" "Halfway into the book..."
July 17, 2008: "Almost Impervious" "From across the river a last dream..."
April 23, 2008: "Knowing No Better" "In the course of one night..."
June 12, 2007: "Eat This" " Target cake with a bull's-eye looming...."
February 19, 2007: "Sky One" "In an early sky, the molecules of my wings..."
December 28, 2006: "The Object of the Object" " : to bound, or be..."
November 6, 2006: "The Forgiveness Channel" " Is your shadow bird over..."
December 20, 2005: "And the Wound Says" " Step into the river and let the ripples cool us...."
June 24, 2005: "When the River Comes Toward Me" "it comes with whatever it's..."
January 12, 2005: "Awaiting the Return Ferry" "Ghostly, echoes of old guffaws from a crowd..."
July 13, 2004: "Simone Weil at the Renault Factory (1935)" "A thread in a line of threads, she stands..."
January 9, 2004: "Let me Remind You You Are Still Under Oath" "Out of marsh out of the bronchial..."
February 3, 2003: "Passing Through the Shadows Of Great Buildings" "The beggar in plaid blankets wanted to kiss my hand..."
January 15, 2003: "Cautionary Tale" "The funny bearded goat..."
January 6, 2003: "Bid Me Be the Bird" "May the lower, liquid half of the world..."
Books by Nance Van Winckel:

Other poems on the web by Nance Van Winckel:
"Agape"
Two poems
"Waking, Working"
Seven poems
"Verlaine Still in Prison"
"Jonah, Going the Opposite Way"
"The Company We Keep"
"Nicholas by the River"
"Insemination Tango"
"Slate"
Nance Van Winckel's Website.
About The Journal:

Subscription: 1 year (2 issues), $12
The Journal * Department of English * The Ohio State University * 164 West 17th Avenue * Columbus, Ohio 43210
Poetry Editor: Kathy Fagan

Other poems by The Journal in Verse Daily:
July 4, 2009: "Deeply Impersonal" by Bob Hicok
June 30, 2009: "Inland Song" by Lesley Wheeler
January 29, 2009: "The Park in Winter " by Stacy Kidd
January 26, 2009: "Double Down" by Kary Wayson
January 22, 2009: "Memory is a Disease of Animals" by Marc McKee
January 21, 2009: "Getaway" by Clay Matthews
January 20, 2009: "Nest" by Katy Didden
January 13, 2008: "Area 25" by Catherine Wing
June 22, 2007: "Prophecy: Snow White" by Donna Prinzmetal
June 18, 2007: "Area 25" by Steven Cramer
January 9, 2007: "Area 25" by Betsy Wheeler
January 5, 2007: "Temptation to Believe" by Andrea Cohen
January 4, 2007: "A Guess Is Spiritual Then, & Will Try to Help You" by John Gallaher
January 2, 2007: "Easter, Looking Westward" by Kimberly Johnson
March 17, 2004: "What's Shorting Out the Good Show" by Martha W. Ostheimer
March 15, 2004: "Red and Black Days" by Robin Behn
Support Verse Daily
Sponsor Verse Daily!
Home Archives Web Monthly Features About Verse Daily FAQs Submit to Verse Daily Publications Noted & Received
Copyright © 2002-2009 Verse Daily All Rights Reserved