®

Today's poem is "Going"
from The Forest of Sure Things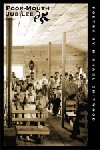 Michael Chitwood
was born in the foothills of the Virginia Blue Ridge in a small town named Rocky Mount. He grew up there, attending the county's only high school. He attended Emory and Henry College for my undergraduate degree, earning a BA in English in 1980. He worked as a science writer for a number of years at the University of Virginia Medical Center, eventually becoming assistant editor of the magazine Helix. While there, he also became a full-time student in the MFA program, receiving his degree in 1986. He moved to North Carolina that year and worked as a science and medical writer at Duke University Medical Center and then at Research Triangle Institute where he edited the magazine Hypotenuse. Previous books include the poetry collections Salt Works and Whet (Ohio Review Books 1992 and 1995), The Weave Room (Chicago, 1998), and Spill (Tupelo, 2008). Chitwood has also published two prose books, Hitting Below the Bible Belt: Baptist Voodoo, Blood Kin, Grandma's Teeth and Other Stories from the South (Down Home, 1998) and Finishing Touches (Tryon, 2006). After the birth of his son, he became a free-lance writer and full-time Dad. And he became a commentator for North Carolina's WUNC affiliate of National Public Radio. He also began teaching at the University of North Carolina, Chapel Hill. He is now a full-time visiting lecturer at UNC and lives with his wife and two children in Chapel Hill.
Other poems by Michael Chitwood in Verse Daily:
December 18, 2008: "Barter" "We invented money..."
December 16, 2007: "Blue Sky" "Everyone he knew believed in God...."
February 20, 2007: "The Deer" "I am being prayed for...."
Books by Michael Chitwood:

Other poems on the web by Michael Chitwood:
Three poems
"Dense Fog in Which I Miss the Eastern Seaboard's Largest Flag Flying over a Toyota Dealership off I-95 near Washington, D.C."
"The Ladder"
Five poems
Two poems
Three poems
Two poems
"Heat"
"Sheds"
"The Snowfields at Lone Fountain"
"Duty and History"
Four poems
"The Small-Town Voice of God"
Michael Chitwood's website.
About The Forest of Sure Things:
"No book about happiness has made me half as happy as I was made by Poor-Mouth Jubilee, Michael Chitwood's sublime book about sorrow. Chitwood gives sorrow all its due respect — and no more, so the book is often laugh-out funny in its wisdom. Don't pray for the sick, Chitwood instructs, 'They have their own problems.' And Poor-Mouth Jubilee pulses with the exhilaration of being alive."
—Andrew Hudgins
"Chitwood seems to be a Buddhist interested in comparative religion, who hails from Appalachia, or he's a motorcycle-riding philosopher taking dictation from nature, writing its gospel with his trusty crow-quill pen. Facing both personal histories and the fates of nations, Chitwood proves that wit and ongoing exploration of the possibilities of prayer make excellent bedfellows. These poems have at their heart a luminous and generous emotional lucidity."
—Amy Gerstler
"At a time when 'religion' is too often misrepresented by literalists and scorekeepers, all through Poor-Mouth Jubilee we're reminded that genuine belief (and doubt) resists the sound bite. The moment we try to articulate a thing as ineffable as faith, we're reduced to formality, and too often to formula. This brilliant poet resists such facile — and anti-Scriptural — recourses, paradoxically noting the poverty of his own expression, which for this reader is a richness rare in current poetry."
—Sydney Lea
"In Poor-Mouth Jubilee, Michael Chitwood restores the make-it-new excitement of the first Imagists. Clean, clear, precise, and moving, his poems are free of rhetorical excess and posturing. His concerns are the natural world, family, friendship, health, and the gift and loss of these. Call it the Muse, call it Holy: the Spirit that endows this poetry is evidence of inspiration."
—Mark Jarman
Home
Archives Web Weekly Features About Verse Daily FAQs Submit to Verse Daily Support Verse Daily

Copyright © 2002-2010 Verse Daily All Rights Reserved