®

Today's poem is "The Pitch"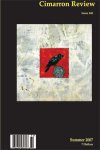 from Cimarron Review
Patty Seyburn
has published two books of poems: Mechanical Cluster (Ohio State University Press, 2002) and Diasporadic (Helicon Nine Editions, 1998). She is an assistant professor at California State University, Long Beach, and co-editor of POOL: A Journal of Poetry, based in Los Angeles.
All the poems by Patty Seyburn that have appeared on Verse Daily:
August 18, 2007: "Perfection Letter (viii)" " The senior v.p. in charge of h.r...."
October 14, 2002: "Bartender Cain at the Alibi Lounge" "You're right, I tell you, and no, it's not fair...."
Books by Patty Seyburn: Mechanical Cluster
, Diasporadic
Other poems on the web by Patty Seyburn:
"Sense of Things"
"Change of clothes? The very clothes of change!"
"Younger Man"
"Ode"
"In the Mouth"
"Art in America"
"Pathetic Pathetic Fallacy"
"Manifest of Regret and Acceptance"
"The Only Way"
Two poems
About Cimarron Review:
Poets in this issue: Hadara Bar Nadav, Leslie St. John, Sharon Black, Gabriel Spera, James Magorian, James Davis May, Patty Seyburn, Anastasia Afanasieva, Darren Jackson, John Foy, Courtney Mandryk, Chris Ellery, Chip Livingston, Emma Bolden, Onna Solomon, Janie Miller, Stephanie King, Keith Montesano, Anne Britting Oleson, Wendy Shreffler, Carrie Fountain, Benjamin Gotschall, Christopher Kang, Blas Falconer, Jeffrey McRae, Shane Seely
Cimarron Review * 205 Morrill Hall * English Department * Oklahoma State University * Stillwater, OK 74078
Poetry Editors: Lisa Lewis * Ai * Alfred Corn


Other poems from Cimarron Review in Verse Daily:
July 29, 2007: "In My Next Life" by Noah Michelson
July 27, 2007: "Studies for a Portrait of a Father and Son" by Richard Lyons
March 23, 2007: "Nocturne" by Nate Pritts
November 22, 2006: "19 Chopin Waltzes" by Emily Fragos
November 19, 2006: "Waves" by Grace Schulman
July 30, 2006: "Shirley DeLis" by Martin Pousson
July 25, 2006: "Work Horse" by Kathryn Maris
March 23, 2006: "The Mystery of Pigeons Feeding in December" by Paul Benton
March 15, 2006: "Detour, Missouri" by Chad Parmenter
November 3, 2005: "A Catechism" by James Crizer
November 1, 2005: "My Personal Theory of Evolution" Richard Cecil
October 31, 2005: "In Fall" Doretta Wildes
July 9, 2005: "Sestina Inviting My Sister to Become a Pirate" by Sandra Beasley
January 9, 2005: "Love Poem" by Rebecca Aronson
January 8, 2005: "Ghazal" by Mimi Khalvati
July 4, 2004: "Morning Drive to Ijamsville" by Elizabeth Rees
March 21, 2004: "Starlings in the Bakery" by Jason Roush
March 18, 2004: "Displacement" by Constantine Contogenis
March 16, 2004: "He became a poet because he could not fly" by Adam Penna
July 21, 2003: "Written By Pavlovís Few, Sad, Last Surviving Dogs" by Susanna Roxman

Support Verse Daily
Sponsor Verse Daily!

Home Archives Web Monthly Features About Verse Daily FAQs Submit to Verse Daily Publications Noted & Received

Copyright © 2002, 2003, 2004, 2005, 2006, 2007 Verse Daily All Rights Reserved