®

Today's poem is "Love Note to Alfred E. Neuman"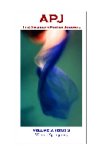 from The American Poetry Journal
C. J. Sage
edits The National Poetry Review and teaches at De Anza and Hartnell colleges. Her poems have appeared in Ploughshares, Shenandoah, The Antioch Review, The Threepenny Review, Prairie Schooner, Black Warrior Review, et cetera. A book length terza rima, Odyssea, is forthcoming from Turning Point Books in spring 2007. Previous books are Field Notes in Contemporary Literature, And We the Creatures, and Letís Not Sleep.
Other poems by C. J. Sage in Verse Daily:
January 26, 2006: "The Dark Pelican" " Her nest is crude (though on the shore it rests..."
November 2, 2005: "Choir" by C.J. Sage
September 8, 2004: "Managing Myth" "From time to time the red-winged blackbirds tumble..."
December 31, 2003: "Litany for Treetops" "The way the wind breaks across a giraffe's neck..."
September 17, 2002: "Birth Ghazal" and "Bridge Ghazal" "I want to say before I die: my heart is clear; my hands, reborn...."
August 27, 2002: "Sonnet For Carryhouse and Keeper" "I met a man who'd kept a snail as pet...."
About The American Poetry Journal:
Poets in this issue: John Thomas, Christina Lovin, Kim Bridgford, Robert Parham, Eliot Khalil Wilson, Sarah Blackman, Judy Kronenfeld, Matthew Olzmann, Corey Mesler, Rodney Gomez, Robert Moyer, Bob McHeffey, Juda Bennett, Robert Simon, Jehanne Dubrow, DGB Featherkile, Jay Rubin, Susan Edwards Richmond, C. J. Sage
Subscription: 1 year (2 issues), $10
The American Poetry Journal * PO Box 2080 * Aptos, CA 95001-2080
Editor: J.P. Dancing Bear

Other poems from The American Poetry Journal in Verse Daily:
September 1, 2006: "Clockwork" by Steven D. Schroeder
August 29, 2006: "At The End Of A Long And Varied Career" by Tom C. Hunley
February 2, 2006: "Paradise in the City of Shivering Bells" by S.D. Lishan
January 31, 2006: "Cupid and the Party Dress" by Cassie Sparkman
January 29, 2006: "When I Was Gone to Summer" by Theodore Worozbyt
January 26, 2006: "The Dark Pelican" by C.J. Sage
January 23, 2006: "Holy Spirit" by Nicole Cuddeback
October 6, 2005: "How to Talk to Your Yard as If Itís Your Lover" by Mary Christine Delea
September 29, 2005: "Love Song to My Neighborhoods" Kelli Russell Agodon
September 27, 2005: "Vermont Barn" Lynne Knight
September 26, 2005: "Enter, Fall" Margot Schilpp
March 1, 2005: "Wonder Woman Dreams of the Amazon" by Jeannine Hall Gailey
February 24, 2005: "Garden of the Material" by B. L. P. Simmons
February 23, 2005: "Catch" by Jennifer Michael Hecht
July 22, 2004: "Angel Shark" by Hailey Leithauser
July 21, 2004: "A H O Y !" by Jason Gray
July 19, 2004: "It is the Soul" by Hannah Stein