®

Today's poem is "Soldiering"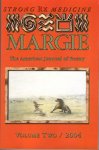 from Margie
Daniel J. Langton's
work has appeared in Poetry, The Atlantic, The Nation, The Paris Review, and Iowa Review. His Querencia won the Devins Award from Missouri Review. His most recent book is Life Forms.
About Margie:
Poets in this issue: Abu Bakr, Dick Allen, Eric Anderson, Sheri Anderson, Julianna Baggott, Jeffery Bahr, Theresa Devine Banford, J. T. Barbarese, Hadar Bar-Nadav, Walter Bargen, Coleman Barks, Tony Barnstone, Steven Barza, Amy Beeder, Aaron Belz, F. J. Bergman, Edward Boccia, Deborah Bogen, Gerry Boland, Susan Brennan, Drea Brown, Ashley Capps, Alan Catlin, Barbara Diltz Chandler, Jan Clausen, David Clewell, Scott Coffel, Carole Cohen, Robert Cording, Ann Crossman, Carl Dennis, Catherine Doty, Denise Duhamel, Russell Edson, Dan Encarnacion, Rhina P. Espaillat, Susan Fairfield, Melanie Figg, Susan Firer, Maxwell Fox, Alice Friman, Patricia L. Frisella, Frank Giampietro, Robert Gibb, Debra Gingerich, James Stone Goodman, Debora Greger, John Grey, Fiona Grimshaw, Piotr Gwiazda, John Haines, James Haug, Caroline Hemphill, William Heyen, Jane Hirshfield, John Hodgen, Cynthia Marie Hoffman, Hilary Holladay, Karla M. Huston, Holly Iglesias, Colette Inez, Anne Ward Jamieson, Troy Jollimore, Allison Joseph, Eve Joseph, Jesse Lee Kercheval, Robert King, Kari Lynne Kinkele, David Kirby, Sherryl Kleinman, Ted Kooser, Raphael Kosek, David Kresh, Maxine Kumin, Daniel J. Langston, Loy Ledbetter, Stellasue Lee, Gary Leising, Rodney Terich Leonard, Daniel H. Lightsey, Elline Lipkin, Duane Locke, George Looney, A. Loudermilk, Alice Lyons, Elizabeth Marsh, Trapeta B. Mayson, Shara McCallum, Kathleen McGookey, Rennie McQuilkin, Peter Meinke, Bill Meissner, Mario Milosevic, Susanna Mishler, Michael Mott, John T. Muir, Robert Nazarene, Naomi Shihab Nye, Richard O'Connell, Renee Ellen Olander, Barbara Paparazzo, R. A. Pavoldi, Rebecca Hazelton Pennel, Simon Perchik, Ellen Perless, Teresa Pfeifer, John Pursley III, Yosefa Raz, Christine Rhein, Suzanne Rhodenbaugh, Suzanne Richardson, Jay Rogoff, Michael Salcman, David Salner, Cindy Savett, Kathleen Sheeder, Derek Sheffield, FLoyd Skloot, Tom Smith, Katherin Soniat, Gary Soto, Marcella Spruce, Karen Stanislaw, S. Asher Sund, emily Sunderland, Kirk Swearingen, Toni Thomas, Alison Townsend, Anna R. Treborze, Arlene Tribbia, Petra Uhrig, Sally Van Doren, Melissa J. Varnavas, Reetika Vazirani, David Wagoner, Anne Waldman, Nicole Walker, Daneen Wardrop, Ellen Wehle, Mike White, Catherine Wing, Jonah Winter, Amanda Kateri Wisniewski, Joseph P. Wood, Laura Wright
Subscription: 1 year (1 issues), $11.95
Margie * P. O. BOX 250 * Chesterfield, MO 63006-0250
Editor & Chief: Robert Nazarene

Please support Verse Daily's very generous sponsors:
Sponsor Verse Daily!
Home Archives Web Monthly Features About Verse Daily FAQs Submit to Verse Daily Publications Noted & Received
Copyright © 2002, 2003 Verse Daily All Rights Reserved