®

Today's poem is "Raise"
from Images for Radical Politics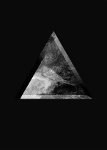 Vanessa Jimenez Gabb
is the author of the chapbooks midnight blue (Porkbelly Press, 2015) and Weekend Poems (dancing girl press, 2014). She received her MFA in Poetry from CUNY Brooklyn College and is from and lives in Brooklyn.
Books by Vanessa Jimenez Gabb:

Other poems on the web by Vanessa Jimenez Gabb:
"At the Gym"
Two poems
"Relax Melodies"
from "The Lady of Civilization"
"The Robbers"
"At the Bar"
"At the Apt."
"Xunantunich"
"Economic Update"
"reasons we should buy this belize livingsocial escape"
Three poems
Vanessa Jimenez Gabb's Website.
Vanessa Jimenez Gabb on Twitter.
About Images for Radical Politics:
"The world is broken, poet Vanessa Jimenez Gabb knows, but she picks up the tiny pieces, shattered and scattered everywhere, with her loving hands. She is a poet who reports the devastating news, and pokes holes in the paper to give us light: there is sky on the street, there is hope in the hell, there is recognition in the murk. What a capacious heart, what visionary intelligence, what a devotion to the way love transforms at least as thoroughly as does destruction. I trust this wise, fearless poet's sense of beauty and justice—I trust her words to take us deep into the future. We need her voice resounding there; we need her poetry witnessing and singing here, now."
—Brenda Shaughnessy
"Vanessa Jimenez Gabb's Images for Radical Politics is both a love song to and reorchestration of the America she's inherited from Iroquois clan mothers, Timbaland beats, and her own careful observations of how the present sings to us from the past and future. Here is a Localist poet who not only names her own Brooklyn-based song, but also the songs of other working class New Yorkers. The ethnographic sketches that populate this collection remix the monotony of the daily grind, transforming it into a lush and lively music. Gabb's debut provides a template for seeing through the world as it is to the world as it ought to be: more inventive, more surreal, and more transformative."
—J. Scott Brownlee
"Vanessa Jimenez Gabb's amazing debut book, Images for Radical Politics makes anew the personal as political as well as the political as personal in language both familiar and surprising. Her poems pivot in sliding lines 'like a diadem in your mouth' to continuously open gorgeous new futures for spoken song."
—Lee Ann Brown
"Reading Vanessa Jimenez Gabb's Images for Radical Politics, I was reminded of this moment in Alejandro Zambra's great novel, Ways of Going Home: 'I remember thinking . . . that I was not rich or poor, that I wasn't good or bad. But that was difficult: to be neither good nor bad. It seemed to me, in the end, the same as being bad.' Gabb's poetry traces (chases) the threads of many histories, whether familial, socio-economic, or historic, and means to find a source for their union. All disasters lead from or to money. In this book, all questions hold the violence of their truth. If she repeats, it is to subvert her repetition and crystallize new mantras ('we are and have been / we are and have / been working and working'). Images for Radical Politics is full of journey, writing with the same force of witness as Gwendolyn Brooks, June Jordan, and Frank Lima. This is like no other book I've read."
—Natalie Eilbert
Support Verse Daily
Sponsor Verse Daily!
Home
Archives Web Weekly Features About Verse Daily FAQs Submit to Verse Daily

Copyright © 2002-2017 Verse Daily All Rights Reserved