®

Today's poem is "Vs. Field"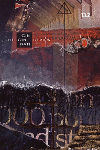 from The Cincinnati Review
Leah Poole Osowski
is from Massachusetts and received an MFA in Creative Writing from the University of North Carolina-Wilmington. Her first book, hover over her (Kent State University Press), won the 2015 Wick Poetry Prize, chosen by Adrian Matejka. Her work has appeared or is forthcoming in Black Warrior Review, Hotel Amerika, The Journal, Mid-American Review, Salamander, and Third Coast, among others.
Other poems by Leah Poole Osowski in Verse Daily:
Books by Leah Poole Osowski:

Other poems on the web by Leah Poole Osowski:
"Female with Head of Flowers"
"Link Analysis"
Leah Poole Osowski on Twitter.
About The Cincinnati Review:

Subscription: 1 year (2 issues), $20
The Cincinnati Review * P.O. Box 210069 * Cincinnati, OH 45221-0069
Editor: Don Bogen

Other poems from The Cincinnati Review in Verse Daily:
February 7, 2017: "Seeing the famous, our desire for fame" by David O'Connell
October 9, 2014: "We Real Nerds" by David Hernandez
October 7, 2014: "The Tornado Wants a Companion" by Catherine Pierce
November 27, 2012: "Inoperable" by Andrea Cohen
November 26, 2012: "Rara Avis Decoy" by Lo Kwa Mei-en
November 21, 2012: "Pittsburgh Plate & Glass Company Lot 63" by Sara J. Grossman
November 19, 2012: "After Afterlude" by Medbh McGuckian
February 23, 2012: "Talk-Talk, Ambulance Style" by Nance Van Winckel
July 4, 2011: "At the Dock at Dusk" by Michael Chitwood
June 29, 2011: "Wing" by Lisa Williams
Home
Archives Web Weekly Features About Verse Daily FAQs Submit to Verse Daily

Copyright © 2002-2017 Verse Daily All Rights Reserved