®

Today's poem is "Charolais"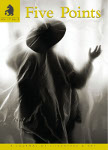 from Five Points
John Kinsella
's most recent books include The New Arcadia (W W. Norton, 2005) and Disclosed Poetics: Beyond Landscape and Lyricism (Manchester University Press/Palgrave, 2007).
Other poems by John Kinsella in Verse Daily:
November 24, 2013: "Penillion of Riding Past the Radio Astronomy Observatory Amid Hedges and Fields" "Rabbits bolt back..."
June 21, 2012: "Red Cloud Postscript" "I am draining redwater from the housetank..."
July 8, 2010: "Echoing Canto of Fixedness" "The effort made by stars..."
April 23, 2009: "Echoing Canto of the Gleaners (Inferno)" "Galahs and corellas comb the paddocks..."
April 11, 2008: "First Counter-clockwise Canto of the Möbius Strip" " Some days the attraction of outdoors is so overwhelming..."
March 11, 2008: "Canto of the Workshop" "As when they discover that the collective..."
January 9, 2008: "Canto of the Examination (24: Eighth Sphere)" "The huntsman lies low..."
Books by John Kinsella:

Other poems on the web by John Kinsella:
"Chainsaw"
"Burning Eyes"
Five poems
Fifteen poems
"Turning"
Two poems
"Harvest Time"
Five poems
Five poems
Four poems
"Goat"
Two poems
"Recognition Failure Horror"
Two poems
Six poems
"And Everyone Gathered In Objection Yet Again"
Five poems
Two poems
Nine poems
Two poems
John Kinsella's Home Page.
John Kinsella According to Wikipedia.
About Five Points:

Subscription: 1 year (3 issues), $20
Five Points * MSC 8R0318 * Georgia State University * 33 Gilmer St. S.E. Unit 8 * Atlanta, Georgia 30303-3083
Editor: David Bottoms
Other poems by Five Points in Verse Daily:
August 31, 2016: "When I Had Died" by Cynthia Huntington
February 9, 2016: "Funeral in Vermont" by Andrea Hollander
November 21, 2015: "Ode to Chronic Insolvency" "I lived in an apartment..."
November 20, 2015: "Ascension" by Philip Levine
March 31, 2015: "Mrs. Cavendish and the Learning Curve" by Stephen Dunn
March 30, 2015: "Passing Phase" by Stephen Dunn
November 9, 2013: "The Rescue" by Chelsea Rathburn
February 7, 2011: "Casals" by Gerald Stern
September 8, 2010: "Converted Church" by Medbh McGuckian
December 15, 2009: "The Opening" by Philip Schultz
May 14, 2009: "Contentment" by Jane Hirshfield
May 12, 2009: "Storm Catechism" by Kim Addonizio
November 19, 2008: "Guess Work" by Christopher Buckley
November 18, 2008: "When I Was the Muse" by Kate Daniels
November 17, 2008: "Dog & Father" by Sam Pereira
May 26, 2008: "Death by Wind" by Gerald Stern
November 11, 2007: "Disciplines" by Rumi, translated by Coleman Barks
November 7, 2007: "Heart Poem" by Mary Oliver
November 5, 2007: "Easeful Death" by Kim Addonizio
March 18, 2006: "After a Month of Rain" by Linda Pastan
October 28, 2005: "Gone" by Malena Mörling
October 27, 2005: "Fears" Rodney Jones
October 26, 2005: "Flamingo Film" Dave Smith
October 24, 2005: "October Storm" David Baker
May 8, 2005: "Riding" Robert W. Hill
May 5, 2005: "Vessel" Cecily Parks
May 2, 2005: "Heavenly" Mary Oliver
October 23, 2004: "Unsound Ship" by Medbh McGuckian
September 19, 2003: "No Shelter" by Ann Townsend
Home Web Weekly Features Archives About Verse Daily FAQs Submit to Verse Daily

Copyright © 2002-2016 Verse Daily All Rights Reserved