®

Today's poem is "To Avoid a White Day"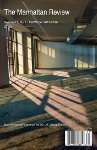 from The Manhattan Review
Jeanne Marie Beaumont
is the author of Burning of the Three Fires, Curious Conduct, and Placebo Effects. Her fourth book, Letters from Limbo, is forthcoming in 2016.
Other poems by Jeanne Marie Beaumont in Verse Daily:
June 7, 2010: "Syntax" "When we were apes..."
April 18, 2009: "Isle Au Haut" "I spent that August in your mind..."
March 20, 2008: "Grafton" "Hardly had I died..."
March 13, 2008: "Coligny" "There was a passerby on that road..."
July 15, 2007: "Trial Marriage" " Strangers treat each other..."
May 20, 2005: "Pas De L'Incise" ""We came down from the little mountains..."
Books by Jeanne Marie Beaumont:

Other poems on the web by Jeanne Marie Beaumont:
Three poems
"Afraid So"
"Rorschach"
"A Lesson"
"Skill (a.m.)"
Two poems
Jeanne Marie Beaumont's Website.
Jeanne Marie Beaumont According to Wikipedia.
About The Manhattan Review:

Subscription: 1 year (3 issues), $20
The Manhattan Review * 440 Riverside Drive * #38 * New York, NY 10027
Editor: Philip Fried
Other poems by The Manhattan Review in Verse Daily:
February 14, 2016: "Half-Finished Houses" by D. Nurkse
June 9, 2010: "Starlings" by Roddy Lumsden
June 7, 2010: "Syntax" by Jeanne Marie Beaumont
April 23, 2009: "Echoing Canto of the Gleaners (Inferno)" by John Kinsella
April 19, 2009: "Sunday Morning" by Kathryn Simmonds
April 18, 2009: "Isle Au Haut" by Jeanne Marie Beaumont
April 17, 2009: "Sand" by Bruce Bond
March 13, 2008: "Coligny" by D. Nurske
March 11, 2008: "Canto of the Workshop" by John Kinsella
Home Web Weekly Features Archives About Verse Daily FAQs Submit to Verse Daily

Copyright © 2002-2016 Verse Daily All Rights Reserved