®

Today's poem is "Ordinary Citizens"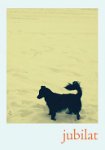 from jubilat
Mary Biddinger
's most recent book is A Sunny Place with Adequate Water. Poems have recently appeared in Green Mountains Review, Denver Quarterly, Pleiades, and Sou'wester. She teaches poetry writing and literature at the University of Akron.
Other poems by Mary Biddinger in Verse Daily:
October 2, 2014: "In Which We Sense That We Are Not Alone" "Various miracles of the most outlandish sort..." br>March 1, 2013: "A Trick Knee" "My humor was not an ill humor...."
May 9, 2013: "Risk Management Memo: Small Enterprise" "You wanted to open a café called..."
February 29, 2012: "A Coin-Operated Button-Down Collar" "There are lines at the station..."
August 8, 2011: "Saint Monica Wishes on the Wrong Star" "Maybe they were both the wrong star...."
July 13, 2010: "Confluence" "In place of everything that came..."
April 19, 2007: "Drift" " What you did that day..."
Books by Mary Biddinger:

Other poems on the web by Mary Biddinger:
Three poems
"Risk Management Memo: Above the Law"
Two poems
"Risk Management Memo: Continuing Education"
"28 Staples"
"Girl in Chair"
Two poems
Three poems
"A Children's Story"
Two poems
Two poems
Four poems
Two poems
Two poems
Two poems
Three poems
Five poems
Two poems
"An Excursion"
Two poems
Three poems
Two poems
Mary Biddinger's Website.
Mary Biddinger's Blog.
Mary Biddinger according to Wikipedia.
Mary Biddinger on Twitter.
About jubilat:

Subscription: 1yr $14
jubilat * Texas Tech University * Department of English * Mailstop 43091 * Lubbock, TX 79409-3091
Editors: Kevin González * Caryl Pagel


October 22 2015: "Like An Oyster Opening" by Caroline Manring
January 25, 2015: "Black Box" by Randall Mann
January 21, 2015: "A System of Holding" by Kimberly Grey
June 8, 2012: "Winter and Spring" by Randolph Thomas
March 15, 2012: "Places that have become me" by Bob Hicok
June 11, 2010: "Monster-Life" by Nathan Anderson
June 24, 2009: "Resurrection Fern" by Sara Johnson
June 21, 2009: "The Child and the Parent" by Ted Kooser
June 20, 2009: "The Fugitive Kind" by Austin Hummell
January 18, 2009: "Ovid in Exile" by John Hart
January 17, 2009: "Possum Nocturne" by Doug Ramspeck
October 13, 2008: "Over a Ballpoint" by Allan Peterson
May 15, 2008: "A wedding night" by Randolph Thomas
May 14, 2008: "Lost in the Heart of the Concert" by Pattiann Rogers
February 28, 2008: "Fold, Fold" by Mary Crow
February 25, 2008: "Anubis" by Alan Shapiro
September 19, 2007: "Elemental: Nitrogen" by Suzanne Heyd
May 18, 2007: "Autumn Again" by Michael Pettit
December 16, 2006: "Sky: An Inquiry" by Leslie Ullman
April 12, 2005: "Cardinal Virtue" by Nicky Beer
September 7, 2004: "Tantalus" by Robert B. Shaw
March 28, 2004: "Moving the Moon" by Deborah Bogen
September 22, 2003: "Aubade" by Richard Foerster
September 20, 2003: "Goodwill" by Elizabeth McLagan
Home Web Weekly Features Archives About Verse Daily FAQs Submit to Verse Daily

Copyright © 2002-2015 Verse Daily All Rights Reserved