®

Today's poem is "Know"
from The Ghost in the Lobby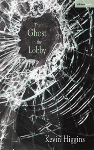 Kevin Higgins
facilitates poetry workshops at Galway Arts Centre and teaches creative writing at Galway Technical Institute. He is also Writer-in-Residence at Merlin Park Hospital and the poetry critic of the Galway Advertiser. He was a founding co-editor of The Burning Bush literary magazine and is co-organiser of over the edge literary events in Galway City. His first collection of poems The Boy With No Face was published by Salmon in February 2005 and was short-listed for the 2006 Strong Award. His second collection, Time Gentlemen, Please, was published in March 2008 by Salmon. His work also features in the generation defining anthology Identity Parade – New British and Irish Poets (ed roddy lumsden, Bloodaxe, 2010). Frightening New Furniture, his third collection of poems, was published in 2010 by Salmon Poetry. Kevin has read his work at most of the major literary festivals in ireland and at arts Council and Culture Ireland supported poetry events in Kansas City, USA (2006), Los Angeles, USA (2007), London, UK (2007), New York, USA (2008), Athens, Greece (2008); St. Louis, USA (2008), Chicago, USA (2009), Denver, USA (2010), Washington D.C (2011), Huntington, West Virginia, USA (2011), Geelong, Australia (2011), Canberra, Australia (2011), St. Louis, USA (2013), Boston, USA (2013) & Amherst, Massachusetts (2013). Mentioning The War, a collection of his essays and reviews was published in april 2012 by salmon. it has been described by Clare Daly TD as 'a really good and provocative read. it will jolt you; it will certainly touch you; make you laugh; maybe make you snarl a little bit as well, depending on where you come from or what your background is.' Kevin's poems have been translated into greek, spanish, turkish, italian, Japanese & Portuguese. The Ghost In The Lobby is his fourth collection of poetry.
Other poems by Kevin Higgins in Verse Daily:
June 4, 2011: "God Has Put You on Hold" "And the world has no room..."
June 24, 2007: "Betrayals" " When the bombers refused to turn..."
Books by Kevin Higgins:

Other poems on the web by Kevin Higgins:
"Betrayals"
"Time Gentlemen, Please"
"Yesterday's Pinstripe Suit"
Five poems
Three poems
"The Cause"
"China"
"Social Realist Poetess Celebrates Birthday"
Kevin Higgins's Blog.
Kevin Higgins According to Wikipedia.
Kevin Higgins on Twitter.
About The Ghost in the Lobby:
"His contribution to the development of Irish satire is indisputable...Higgins' poems embody all of the cunning and deviousness of language as it has been manipulated by his many targets... it is clear that Kevin Higgins' voice and the force of his poetic project are gaining in confidence and authority with each new collection."
—Philip Coleman
"With backstage guardians in Paul Durcan (see his titles) and Patrick Kavanagh, Kevin Higgins's work has a buoyant spoken immediacy (often taking the form of dramatic monologues), his poems springing out of colloquial address and celebrating the ordinary through a use of quotidian bric-a-brac, which he often pits – with positive effect – against larger (but no more important) forces...Comedy is part of his poetics, and what I especially like in his work is its swiftness of wit, its tone of buoyant contrarianism and jubilant disappointment."
—Eamonn Grennan
"It is a profound compliment to the quality of Kevin's writing that you can disagree with the content and yet find yourself still reading on and appreciating the style.You'd have to say that he is one of the lead poets of his generation in Ireland at this stage."
—Clare Daly TD
Support Verse Daily
Sponsor Verse Daily!
Home Archives
Copyright © 2002-2015 Verse Daily All Rights Reserved