®

Today's poem is "The Feelings"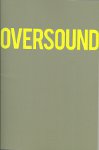 from Oversound
Ari Banias
is the author of a chapbook, What's Personal is Being Here With You All (Portable Press @ Yo-Yo Labs, 2012). His poems have appeared in Guernica, Transom, The Volta, Subtropics, and elsewhere. The recipient of fellowships from the New York Foundation for the Arts, the Wisconsin Institute for Creative Writing, and the Fine Arts Work Center in Provencetown, he is a 2014-16 Stegner fellow in poetry at Standord.
Other poems by Ari Banias in Verse Daily:
June 6, 2012: "Narrative" "There is too much to catch up on...."
Other poems on the web by Ari Banias:
"On Pockets"
Two poems
Three poems
"Prairie Restoration Project"
"Solve for X"
"Volley"
"Who You?re About to Be"
Two poems
Three poems
Two poems
"find love in brooklyn now!"
Ari Banias's Website.
Ari Banias on Twitter.
About Oversound:

Subscription: $12

Editors: Liz Countryman and Samuel Amadon.


June 8, 2012: "Winter and Spring" by Randolph Thomas
March 15, 2012: "Places that have become me" by Bob Hicok
June 11, 2010: "Monster-Life" by Nathan Anderson
June 24, 2009: "Resurrection Fern" by Sara Johnson
June 21, 2009: "The Child and the Parent" by Ted Kooser
June 20, 2009: "The Fugitive Kind" by Austin Hummell
January 18, 2009: "Ovid in Exile" by John Hart
January 17, 2009: "Possum Nocturne" by Doug Ramspeck
October 13, 2008: "Over a Ballpoint" by Allan Peterson
May 15, 2008: "A wedding night" by Randolph Thomas
May 14, 2008: "Lost in the Heart of the Concert" by Pattiann Rogers
February 28, 2008: "Fold, Fold" by Mary Crow
February 25, 2008: "Anubis" by Alan Shapiro
September 19, 2007: "Elemental: Nitrogen" by Suzanne Heyd
May 18, 2007: "Autumn Again" by Michael Pettit
December 16, 2006: "Sky: An Inquiry" by Leslie Ullman
April 12, 2005: "Cardinal Virtue" by Nicky Beer
September 7, 2004: "Tantalus" by Robert B. Shaw
March 28, 2004: "Moving the Moon" by Deborah Bogen
September 22, 2003: "Aubade" by Richard Foerster
September 20, 2003: "Goodwill" by Elizabeth McLagan
Home Web Weekly Features Archives About Verse Daily FAQs Submit to Verse Daily

Copyright © 2002-2015 Verse Daily All Rights Reserved