®

Today's poem is "Love Poem for What It Is"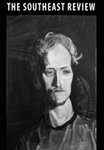 from The Southeast Review
Rebecca Hazelton
attended The University of Notre Dame for her MFA in poetry, and completed her PhD at Florida State University. She completed a fellowship year as the Jay C. and Ruth Hall Poetry Fellow at the University of Wisconsin-Madison Creative Writing Institute, and also received a fellowship from the Vermont Studio Center. She teaches creative writing at Beloit College. Her poems have been published or are forthcoming in AGNI, The Southern Review, The Gettysburg Review, and others. Her book, Fair Copy, won the Ohio State Press/ The Journal Award in Poetry and is forthcoming in fall.
Other poems by Rebecca Hazelton in Verse Daily:
December 15, 2011: "Actual Animals" "It's not that the antlers pain, exactly..."
September 23, 2011: "Questions about the Wife" "I'm having trouble understanding the wife...."
Books by Rebecca Hazelton:

Other poems on the web by Rebecca Hazelton:
Two poems
"Gold Empire"
"Self Portrait as Thing in the Forest"
Three poems
Two poems
"You Make Me Touch Your Hands for Stupid Reasons"
"Ampersand, My Luxury, My Excess:"
"You Say The Burning Bush is Rhetoric"
Three poems
"Write Yellow"
Two poems
"It's Springtime, Elise, and You're Missing All of It"
"[A narrow Fellow in the Grass]"
Rebecca Hazelton's Blog.
Rebecca Hazelton's Website.
Rebecca Hazelton According to Wikipedia.
Rebecca Hazelton on Twitter.
About The Southeast Review:

Subscription: 1 year (2 issues), $15
The Southeast Review * Department of English * Florida State University * Tallahassee, FL 32306
Poetry Editor: Sarah Greive
Other poems from The Southeast Review in Verse Daily:
January 16, 2012: "Dear So-and-So" by Monica Berlin
January 28, 2011: "Romanticism" by Ashley Elizabeth Hudson
September 23, 2008: "The Huntsman's Resumé" by Angela Vogel
March 31, 2008: "Ostriches" by C.J. Sage
April 14, 2006: "This Is for the Thunder" by Richard Brostoff
December 8, 2002: Between Them by Ron Mohring
December 2, 2002: Marriage as Creative Process by Julianna Baggott
Home Web Weekly Features Archives About Verse Daily FAQs Submit to Verse Daily

Copyright © 2002-2013 Verse Daily All Rights Reserved