®

Today's poem is "Death Valley"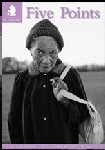 from Five Points
Billy Collins
' tenth collection, Aimless Love: New and Selected Poems 2003–2013, will be published later this year.
Other poems by Billy Collins in Verse Daily:
June 2, 2009: "Questions about Birds" "I am going to sit down on a rock near some water..."
February 21, 2009: "The Pencil" "I held the pencil so lightly today..."
July 21, 2008: "(detail)" "It was getting late in the year..."
March 3, 2007: "China" "I am an ant inside a blue bowl..."
Books by Billy Collins:

Billy Collins's Home Page.
Billy Collins according to Wikipedia.
About Five Points:

Subscription: 1 year (3 issues), $20
Five Points * MSC 8R0318 * Georgia State University * 33 Gilmer St. S.E. Unit 8 * Atlanta, Georgia 30303-3083
Editor: David Bottoms
Other poems by Five Points in Verse Daily:
February 7, 2011: "Casals" by Gerald Stern
September 8, 2010: "Converted Church" by Medbh McGuckian
December 15, 2009: "The Opening" by Philip Schultz
May 14, 2009: "Contentment" by Jane Hirshfield
May 12, 2009: "Storm Catechism" by Kim Addonizio
November 19, 2008: "Guess Work" by Christopher Buckley
November 18, 2008: "When I Was the Muse" by Kate Daniels
November 17, 2008: "Dog & Father" by Sam Pereira
May 26, 2008: "Death by Wind" by Gerald Stern
November 11, 2007: "Disciplines" by Rumi, translated by Coleman Barks
November 7, 2007: "Heart Poem" by Mary Oliver
November 5, 2007: "Easeful Death" by Kim Addonizio
March 18, 2006: "After a Month of Rain" by Linda Pastan
October 28, 2005: "Gone" by Malena Mörling
October 27, 2005: "Fears" Rodney Jones
October 26, 2005: "Flamingo Film" Dave Smith
October 24, 2005: "October Storm" David Baker
May 8, 2005: "Riding" Robert W. Hill
May 5, 2005: "Vessel" Cecily Parks
May 2, 2005: "Heavenly" Mary Oliver
October 23, 2004: "Unsound Ship" by Medbh McGuckian
September 19, 2003: "No Shelter" by Ann Townsend
Home Web Weekly Features Archives About Verse Daily FAQs Submit to Verse Daily

Copyright © 2002-2013 Verse Daily All Rights Reserved