®

Today's poem is "Three Horses"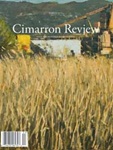 from Cimarron Review
Susan Elizabeth Howe
is an associate professor of English at Brigham Young University and a contributing editor for Tar River Poetry. Her poems have appeared in Poetry, The New Yorker, Shenandoah, Southwest Review, and other journals. Her second collection, Woman & Snake, will be published in 2012. She and her husband Cless Young live in Ephraim, Utah.
Books by Susan Elizabeth Howe:

Other poems on the web by Susan Elizabeth Howe:
Two poems
About Cimarron Review:

Cimarron Review * 205 Morrill Hall * English Department * Oklahoma State University * Stillwater, OK 74078
Poetry Editors: Lisa Lewis * Alfred Corn


Other poems from Cimarron Review in Verse Daily:
February 8, 2012: from Canto Fermo by Christopher Kondrich
September 20, 2009: "Kentucky Derby Poem (2008)" by Liz Robbins
June 27, 2009: "Fracture" by Leslie Adams
March 12, 2009: "Since You've Gone" by Frank Gallimore
March 8, 2009: "Morning and Night" by Richard Lyons
March 6, 2009: "Tornado" by Nancy Cherry
March 5, 2009: "Game Night at the Deaf Club" by Frank Gallimore
November 9, 2008: "Free Bible in Your Own Language" by Heather Kirn
November 7, 2008: "Governing Bodies" by Tim Lockridge
August 14, 2008: "Onstage" by David Wagoner
August 13, 2008: "The Injured Thumb" by Alberto RŪos
August 11, 2008: "An Old Story" by Richard Hoffman
May 10, 2008: "Tremble" by Marc McKee
February 14, 2008: "'Free Bible in Your Own Language'" by Nicole Walker
February 13, 2008: "One Body" by Yerra Sugarman
December 8, 2007: "To the Future" by Lynn Levin
September 6, 2007: "Starting Small" by Carrie Fountain
September 5, 2007: "I Want to Live in a Paper House" by Sharon Black
September 4, 2007: "The Pitch" by Patty Seburn
July 29, 2007: "In My Next Life" by Noah Michelson
July 27, 2007: "Studies for a Portrait of a Father and Son" by Richard Lyons
March 23, 2007: "Nocturne" by Nate Pritts
November 22, 2006: "19 Chopin Waltzes" by Emily Fragos
November 19, 2006: "Waves" by Grace Schulman
July 30, 2006: "Shirley DeLis" by Martin Pousson
July 25, 2006: "Work Horse" by Kathryn Maris
March 23, 2006: "The Mystery of Pigeons Feeding in December" by Paul Benton
March 15, 2006: "Detour, Missouri" by Chad Parmenter
November 3, 2005: "A Catechism" by James Crizer
November 1, 2005: "My Personal Theory of Evolution" Richard Cecil
October 31, 2005: "In Fall" Doretta Wildes
July 9, 2005: "Sestina Inviting My Sister to Become a Pirate" by Sandra Beasley
January 9, 2005: "Love Poem" by Rebecca Aronson
January 8, 2005: "Ghazal" by Mimi Khalvati
July 4, 2004: "Morning Drive to Ijamsville" by Elizabeth Rees
March 21, 2004: "Starlings in the Bakery" by Jason Roush
March 18, 2004: "Displacement" by Constantine Contogenis
March 16, 2004: "He became a poet because he could not fly" by Adam Penna
July 21, 2003: "Written By Pavlovís Few, Sad, Last Surviving Dogs" by Susanna Roxman

Home Web Weekly Features Archives About Verse Daily FAQs Submit to Verse Daily

Copyright © 2002-2012 Verse Daily All Rights Reserved