®

Today's poem is "Talk-Talk, Ambulance Style"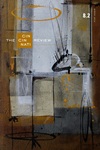 from The Cincinnati Review
Nance Van Winckel
's fifth collection of poems is No Starling (University of Washington Press, 2007). She is also the author of three collections of short fiction. She lives near Spokane, Washington, and teaches in the Vermont College of Fine Arts MFA in Writing Program.
Other poems by Nance Van Winckel in Verse Daily:
September 22, 2011: "Coxwain" "My silence grants the rowers..."
January 15, 2010: "His Other Car Was a Train" "My tapping for him..."
September 3, 2008: "Word for Word" "Halfway into the book..."
July 17, 2008: "Almost Impervious" "From across the river a last dream..."
April 23, 2008: "Knowing No Better" "In the course of one night..."
June 12, 2007: "Eat This" " Target cake with a bull's-eye looming...."
February 19, 2007: "Sky One" "In an early sky, the molecules of my wings..."
December 28, 2006: "The Object of the Object" " : to bound, or be..."
November 6, 2006: "The Forgiveness Channel" " Is your shadow bird over..."
December 20, 2005: "And the Wound Says" " Step into the river and let the ripples cool us...."
June 24, 2005: "When the River Comes Toward Me" "it comes with whatever it's..."
January 12, 2005: "Awaiting the Return Ferry" "Ghostly, echoes of old guffaws from a crowd..."
July 13, 2004: "Simone Weil at the Renault Factory (1935)" "A thread in a line of threads, she stands..."
January 9, 2004: "Let me Remind You You Are Still Under Oath" "Out of marsh out of the bronchial..."
February 3, 2003: "Passing Through the Shadows Of Great Buildings" "The beggar in plaid blankets wanted to kiss my hand..."
January 15, 2003: "Cautionary Tale" "The funny bearded goat..."
January 6, 2003: "Bid Me Be the Bird" "May the lower, liquid half of the world..."
Books by Nance Van Winckel:

Other poems on the web by Nance Van Winckel:
"I Held the Axe,"
Eleven poems
"Canals"
"Signing On with The Daily Sun"
"Agape"
Two poems
"Waking, Working"
Seven poems
"Verlaine Still in Prison"
"Jonah, Going the Opposite Way"
"The Company We Keep"
"Nicholas by the River"
"Insemination Tango"
"Slate"
Nance Van Winckel's Website.
About The Cincinnati Review:


Subscription: 1 year (2 issues), $20
The Cincinnati Review * P.O. Box 22161 * Baltimore, MD 21203
Editor: Don Bogen


Other poems from The Cincinnati Review in Verse Daily:
July 4, 2011: "At the Dock at Dusk" by Michael Chitwood
June 29, 2011: "Wing" by Lisa Williams

Home Web Weekly Features Archives About Verse Daily FAQs Submit to Verse Daily

Copyright © 2002-2012 Verse Daily All Rights Reserved