®

Today's poem is "Lungful"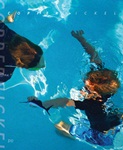 from Copper Nickel
Brian D. Morrison
is an instructor of English at the Univesity of Alabama and a former administrator of Slash Pine Projects. His work has appeared in Margie, Fourteen Hills, Cave Wall and others.
Other poems on the web by Brian D. Morrison:
"Forgive Me These"
"The Boy in the Nickel Well"
"Disclosure"
About Copper Nickel:

Subscription: 1 year (2 issues), $20
Copper Nickel * Campus Box 175 * P O Box 173364 * Denver CO 80217-3364
Editor: Brian Barker * Nicky Beer * Teague Bohlen * Jennifer S. Davis * Jake Adam York
Other poems by Copper Nickel in Verse Daily:
March 22, 2012: "The Decorator Crab," by Sarah Giragosian
March 21, 2012: "The Man in the Moon Retires to a Small House in a Valley" by Rick Bursky
December 2, 2011: "A Report" by Steve Langan
March 14, 2011: "Sometimes a woman sets off alarms" by Anna Journey
November 29, 2010: "Thirst" by Jennie Wrisley
November 26, 2010: "Lobster" by Matthew Minicucci
February 28, 2010: "A Whipsaw Takes Two Men" by Patricia Lockwood
February 25, 2010: "Blót" by A. E. Watkins
February 20, 2010: "Contrast" by Jericho Brown
February 16, 2010: "No Narrative" by A. E. Watkins
November 11, 2009: "Wedding Piñata" by James Hoch
November 10, 2009: "Stray Paragraphs, February, Year of the Rat" by John Estes
November 8, 2009: "Evasion of Privacy" by Jordan Davis
November 6, 2009: "The Interior Weather of Tree-Clinging Birds" by Sandy Longhorn
Home Web Weekly Features Archives About Verse Daily FAQs Submit to Verse Daily

Copyright © 2002-2012 Verse Daily All Rights Reserved