®

Today's poem is "Inoperable"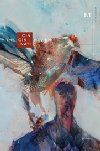 from The Cincinnati Review
Andrea Cohen
's most recent books are Kentucky Derby (2011) and Long Division (2009), both from Salmon Poetry. She directs the Blacksmith House Poetry Series in Cambridge, Massachusetts.
Other poems by Andrea Cohen in Verse Daily:
January 5, 2007: "Temptation to Believe" " Dumbstruck in the awesome..."
Books by Andrea Cohen:

Other poems on the web by Andrea Cohen:
Three poems
"Fairy Tale"
Seven poems
Five poems
Three poems
"As Balthus Did"
"Birds with Blue Feathers"
Two poems
"Clasp"
"Butter"
"Garnish"

Two poems
"Explication of Text"
Andrea Cohen's Website.
About The Cincinnati Review:

Subscription: 1 year (2 issues), $20
The Cincinnati Review * P.O. Box 22161 * Baltimore, MD 21203
Editor: Don Bogen

Other poems from The Cincinnati Review in Verse Daily:
November 26, 2012: "Rara Avis Decoy" by Lo Kwa Mei-en
November 21, 2012: "Pittsburgh Plate & Glass Company Lot 63" by Sara J. Grossman
November 19, 2012: "After Afterlude" by Medbh McGuckian
February 23, 2012: "Talk-Talk, Ambulance Style" by Nance Van Winckel
July 4, 2011: "At the Dock at Dusk" by Michael Chitwood
June 29, 2011: "Wing" by Lisa Williams
Home Web Weekly Features Archives About Verse Daily FAQs Submit to Verse Daily

Copyright © 2002-2012 Verse Daily All Rights Reserved