®

Today's poem is "The Crowd at the Gates"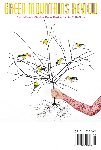 from Green Mountains Review
Stephen Dunn
's sixteenth book of poems Here and Now, which will be published by W.W. Norton in June, 2011. Among his many awards are the Pulitzer Prize, an Academy Award in literature from the American Academy of Arts and Letters, and the Paterson Prize for Sustained Literary Achievement. He is Distinguished Professor of Creative Writing at Richard Stockton College, and lives in Frostburg, Maryland.
Other poems by Stephen Dunn in Verse Daily:
August 11, 2010: "Stone Seeking Warmth" "Look, it's usually not a good idea..."
February 28, 2007: "Ode to a Heart Loser" "You need not lead with your heart..."
October 22, 2006: "The Whiner's Progress" " Snow was falling, the temperature too...."
February 11, 2005: "Cruelties" "When Peter Lorre, Casablanca's pathetic, good-hearted man..."
October 26, 2004: "The Waiting" "I waited for you calmly, with infinite patience...."
Books by Stephen Dunn:

Other poems on the web by Stephen Dunn:
"The Imagined"
"Oklahoma City"
"Leaving the Empty Room"
"Each From Different Heights"
"Discrepancies"
Three poems
"Sweetness"
Nine poems
"Talk to God"
"A Secret Life"
"If a Clown"
Three poems
Stephen Dunn's Website.
Stephen Dunn according to Wikipedia.
About Green Mountains Review:

Subscription: 1 year, $15
Green Mountains Review * 337 College Hill * Johnson State College * Johnson, Vermont 05656 Editor: Neil Shepard

Other poems from Green Mountains Review in Verse Daily:
April 12, 2011: "Spun" by Anna Maria Hong
April 11, 2011: "Calla lily, shameless" by Sandra Gilbert
November 14, 2010: Two poems by Ellen Doré Watson
July 30, 2009: "The Sumerians" by James Doyle
July 29, 2009: "The Velocity of Love" by Kate Gleason
July 28, 2009: "Tale" by Anna Lowe
June 12, 2008: "The Rescue" by Wayne Miller
December 2, 2007: "Flying Over America" by J.P. White
December 1, 2007: "Visit" by David Huddle
November 30, 2007: "Inquiry #3" by Susan Rich
November 28, 2007: "History" by Betsy Sholl
February 2, 2007: "In Retirement" by Ronald Wallace
January 31, 2007: "Travel" by Kevin Pilkington
January 29, 2007: "Lost Tense" by Stephen Malin
February 25, 2006: "Brackets Make a Racket" by Maurya Simon
February 24, 2006: "The Garden of Languages" by Jeanne Larsen
July 24, 2005: "Driving Home, I see a Rothko Painting in the Distance and Pull Over to Give It a Lift" by Jason Koo
July 21, 2005: "Eddy" Carol Frost
July 18, 2005: "A Little Flying Over Americaing Music" Betsy Sholl
March 17, 2005: "From the Road" by Eamon Grennan
March 16, 2005: "The Sound of a Train" by Kathleen Flenniken
June 25, 2004: "Dispersal" by Katherine Soniat
June 16, 2004: "Codeine" by Christof Scheele
January 19, 2004: "Kind of Blue" by Angie Estes
October 24, 2003: "Mute Swan" by Louise Mathias
June 13, 2003: "Driving Through the Valley" by Lynne Knight
June 11, 2003: "Journey to the East" by Baron Wormser
March 17, 2003: "Adolescence" by Gabriel Gudding
Home Web Weekly Features Archives About Verse Daily FAQs Submit to Verse Daily

Copyright © 2002-2011 Verse Daily All Rights Reserved