®

Today's poem is "Calla lily, shameless"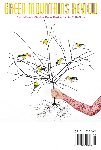 from Green Mountains Review
Sandra Gilbert
has published many collections of poetry, among them, Emily's Bread, Blood Pressure, Ghost Volcano, and Kissing the Bread: New and Selected Poems 1969-1999 (all from W. W. Norton). Belongings, ner latest book of poems, appeared from Norton in 2005, and a prose work, Death's Door: Modern Dying and The Ways We Grieve (Norton, 2006).
Other poems by Sandra Gilbert in Verse Daily:
December 9, 2008: "How We Didn't Tell Her" "that the housekeeper said that..."
June 29, 2003: "Landscape: In the Forest" "Midnight. The witch's hut / splits like a pomegranate..."
Books by Sandra Gilbert:

Other poems on the web by Sandra Gilbert:
Forty-six poems
Sandra Gilbert According to Wikipedia.
About Green Mountains Review:

Subscription: 1 year, $15
Green Mountains Review * 337 College Hill * Johnson State College * Johnson, Vermont 05656 Editor: Neil Shepard

Other poems from Green Mountains Review in Verse Daily:
November 14, 2010: Two poems by Ellen Doré Watson
July 30, 2009: "The Sumerians" by James Doyle
July 29, 2009: "The Velocity of Love" by Kate Gleason
July 28, 2009: "Tale" by Anna Lowe
June 12, 2008: "The Rescue" by Wayne Miller
December 2, 2007: "Flying Over America" by J.P. White
December 1, 2007: "Visit" by David Huddle
November 30, 2007: "Inquiry #3" by Susan Rich
November 28, 2007: "History" by Betsy Sholl
February 2, 2007: "In Retirement" by Ronald Wallace
January 31, 2007: "Travel" by Kevin Pilkington
January 29, 2007: "Lost Tense" by Stephen Malin
February 25, 2006: "Brackets Make a Racket" by Maurya Simon
February 24, 2006: "The Garden of Languages" by Jeanne Larsen
July 24, 2005: "Driving Home, I see a Rothko Painting in the Distance and Pull Over to Give It a Lift" by Jason Koo
July 21, 2005: "Eddy" Carol Frost
July 18, 2005: "A Little Flying Over Americaing Music" Betsy Sholl
March 17, 2005: "From the Road" by Eamon Grennan
March 16, 2005: "The Sound of a Train" by Kathleen Flenniken
June 25, 2004: "Dispersal" by Katherine Soniat
June 16, 2004: "Codeine" by Christof Scheele
January 19, 2004: "Kind of Blue" by Angie Estes
October 24, 2003: "Mute Swan" by Louise Mathias
June 13, 2003: "Driving Through the Valley" by Lynne Knight
June 11, 2003: "Journey to the East" by Baron Wormser
March 17, 2003: "Adolescence" by Gabriel Gudding
Home Web Weekly Features Archives About Verse Daily FAQs Submit to Verse Daily

Copyright © 2002-2011 Verse Daily All Rights Reserved