®

Today's poem is "Flowers, For Frank"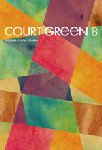 from Court Green
Larry Sawyer
curates the Myopic Books Poetry Series in Wicker Park, Chicago. His book Unable to Fully California was just published by Otoliths (Australia). Chapbooks include A Chaise Lounge in Hell (aboveground press), Tyrannosaurus Ant (mother's milk press), which was recently included in the Yale Collection of American Literature, and Disarmonium (Silver Wonder Press). Sawyer also edits milkmag.org (since 1998). Poetry and literary reviews have also appeared in such publications as the Chicago Tribune, Vanitas, Jacket, Coconut, 88, Skanky Possum, and Exquisite Corpse.
Other poems by Larry Sawyer in Verse Daily:
Books by Larry Sawyer:

Other poems on the web by Larry Sawyer:
Five poems
Four poems
Six poems
Larry Sawyer's Blog.
Larry Sawyer According to Wikipedia.
Larry Sawyer on Twitter.
About Court Green:

About Court Green:


Subscription: $10
Court Green * Columbia College Chicago * English Department * 600 S. Michigan Ave * Chicago, IL 60605
Editors: Arielle Greenberg, Tony Trigilio and David Trinidad


Other poems by Court Green in Verse Daily:
May 7, 2010: "Prayer for Teeth" by James Hoch
May 6, 2010: "Arise, Therefore" by Elaine Bleakney
February 5, 2009: Five poems by Sarah J. Sloat
February 3, 2009: "Hopkins Palindrome" by Aaron Belz
February 2, 2009: "Scullery" by Sarah J. Sloat
January 31, 2008: "The History of Bluegrass" by Jeffrey Bahr
January 30, 2008: "War Story" by Sarah Murphy
January 28, 2008: "The Blue Sylvia" by Terrance Hayes
March 15, 2007: "The Cry Bone's Connected to the Why Bone" by Jenny Browne
March 14, 2007: "Blackout" by Derek Mong
March 13, 2007: "New Year's Eve" by Nate Pritts

August 17, 2006: "Runaway Model" by James Shea
August 16, 2006: "Poem: A Tramp Shining (for Jimmy Webb)" by Richard Fox
August 15, 2006: "Poem: There Might Be Beauty" by Donald Revell

Home Web Weekly Features Archives About Verse Daily FAQs Submit to Verse Daily

Copyright © 2002-2011 Verse Daily All Rights Reserved