®

Today's poem is "Joy"
from Slipping Out of Bloom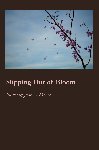 Julie L. Moore
is also the author of Election Day, a chapbook of poetry published by Finishing Line Press in 2006. In addition to the honors she's received for the poems in Slipping Out of Bloom, Moore's most recent work has garnered her a Pushcart Prize nomination, the Rosine Offen Memorial Award from the Free Lunch Arts Alliance, the Janet B. McCabe Poetry Prize from Ruminate, and the Judson Jerome Poetry Scholarship from the Antioch Writers' Workshop. Moreover, she was selected as the feature poet for the inaugural issue of The Basilica Review. She has also recently placed as a finalist or runner-up in national poetry contests sponsored by Dogwood: journal of Poetry & Prose and The Fourth River. Moore has participated in the Antioch Writers' Workshop three times, and in 2010, she will teach its first-ever Saturday-only seminar on poetry. Her poems have been read on local public radio stations in Yellow Springs, Ohio, and Plainfield, Vermont. Election Day has been reviewed in both Christianity and Literature and The Springfield News Sun. Moore is the Writing Center Director at Cedarville University in Cedarville, Ohio, where she lives with her husband John; children, Ashley and Alex; and their beloved black Lab Maggie.
Books by Julie L. Moore:

Other poems on the web by Julie L. Moore:
Three poems
About Slipping Out of Bloom:
"Julie L. Moore's observant, vivid, calmly moving poems are centered in her own home, in her own everyday life, but they radiate outward, taking in what's distant, invisible, and hard to comprehend as well as what's intimate and 'in close proximity.' The ornamental pear tree that 'slips / out of bloom' is emblematic of the insight that everything is in a process of becoming. Her courageous poems face death and inexplicable illness, finding themselves able to 'buoy in the wake / of the passing day.' Through particular acts of noticing, paying attention to friends, family, and a life-list of creatures, she comes to a hard-earned faith, discovering 'magnified / through sun and glass / reason for our being.'"
—John Drury
"The world's stubborn strangeness, its painful loveliness, and the search for traces of God amidst its people and creatures—Julie L. Moore braids all of these obsessions beautifully together into these luminous, resonant, unflinching poems, and somehow finds hope for this world among it all."
—Jeff Gundy
"The poems of Julie L. Moore's Slipping Out of Bloom reveal an edge: fine, sharp, reflective, dangerous. She acknowledges lines that unite us and divide us yet lingers over the enchantment born from a fruitful blurring of those borders. Moore has lived to tell us about the places in our world where the delicate and the durable meet and merge. The sheer and piercing audacity of her words will wake you to the sound of your own breathing."
—Eric Paul Shaffer
"These poems are craft from Julie L. Moore's daily life—walking Maggie the dog, sawing up a beloved, fallen tree, playing Scrabble with her family, noticing how leaves are strewn like letters across a flat, Ohio lawn. Her poetry refrains from overstatement and extravagant gesture. It delineates many subtle colors on the palette of human suffering and faithfully documents nuances of joy. What a rare pleasure to read a book so honest, so humble, and so utterly trustworthy!"
—Jeanne Murray Walker
Support Verse Daily
Sponsor Verse Daily!
Home Archives Web Weekly Features About Verse Daily FAQs Submit to Verse Daily

Copyright © 2002-2011 Verse Daily All Rights Reserved