®

Today's poem is "Flight Log"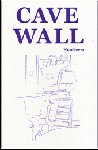 from Cave Wall
Jim Daniels
's recent books include Having a Little Talk with Capital P Poetry and From Miltown to Malltown, a collaborative book with photographer Charlee Brodsky and writer Jane McCafferty. He wrote and produced the film, "Mr. Pleasant," which premiered in November 2010.
Other poems by Jim Daniels in Verse Daily:
August 4, 2005: "Historical Accuracy "The way she hummed made me want..."
Books by Jim Daniels:

Other poems on the web by Jim Daniels:
Two poems
"Lip Gloss, Belgium"
"Dim"
"You Bring Out the Boring White Guy in Me"
Two poems
"Wheels"
"Strip"
"Short-Order Cook"
Jim Daniels According to Wikipedia.
About Cave Wall:

Subscription: 1 year (2 issues), $10
Cave Wall Press, LLC * P.O. Box 29546 * Greensboro, NC 27429-9546
Editor: Rhett Iseman

Other poems from Cave Wall in Verse Daily:
November 7, 2010: "Arachne in Detention" by Saara Myrene Raappana
November 6, 2010: "View from the High Road" by Lisa Fay Coutley
June 19, 2010: "Waiting" by April Lindner
October 27, 2009: "Folding the Fitted Sheet" by A.V. Christie
October 26, 2009: "In England Again after Years Away" by Lois Williams
March 17, 2009: "Threshold" by Kathryn Kirkpatrick
October 5, 2008: "Progress" by Carrie Fountain
October 2, 2008: "Goat" by C. J. Sage
September 30, 2008: "The Sand Speaks" by Sandra Beasley
August 30, 2007: "Reciprocity" by Carl Phillips
August 27, 2007: "The Very Old Man" by Patrick Phillips
February 18, 2007: "After the Affair" by Claudia Emerson
February 15, 2007: "Surprising the Gods" by Dan Albergotti
Home Web Weekly Features Archives About Verse Daily FAQs Submit to Verse Daily

Copyright © 2002-2011 Verse Daily All Rights Reserved