®

Today's poem is "Detachable"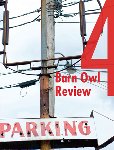 from Barn Owl Review
Jenna Cardinale
is the author of Journals, a chapbook from Coconut. Her poems have recently appeared in Listenlight, No Tell Motel, and her local bilingual newspaper, The Manhattan Times.
Other poems on the web by Jenna Cardinale:
Three poems
Ten poems
Journals (chapbook)
Eight poems
"She's Only Willing to Remember the War on Her Birthday"
Three poems
Three poems
Two poems
Three poems
"Widow"
Two poems
Three poems
Five poems
Five poems
"Widow"
Jenna Cardinale on Twitter.
Subscription: 1 issue: $12
Editors-in-Chief: Mary Biddinger * Jay Robinson
Other poems by Barn Owl Review in Verse Daily:
August 29, 2010: "Too Darn Hot" by Sarah Perrier
August 26, 2010: "Worse Than The Bite" by Rebecca Givens Rolland
August 24, 2010: "Between Seasons" by Rob Schlegel
August 23, 2010: "The Claw" by Angela Vogel
March 19, 2009: "Clouds" by Jason Bredle
March 18, 2009: "How it Started" by Leslie Harrison
March 16, 2009: "Return as Black Currant" by Anna Journey
February 23, 2008: "Proposal" by Sandra Beasley
February 21, 2008: "Scientific Method" by Adam Clay
February 20, 2008: "Driving Out to Innisfree" by Matthew Thorburn
February 18, 2008: "Street Fight" by Wayne Miller
Home Web Weekly Features Archives About Verse Daily FAQs Submit to Verse Daily

Copyright © 2002-2011 Verse Daily All Rights Reserved