®

Today's poem is "Feast Day"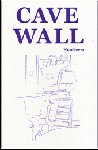 from Cave Wall
James Doyle
is the author of the poetry book, Birding Under the Yellow Police Tapes, from Steel Toe Books. He has poems forthcoming in Arts & Letters, Confrontation, Mid-American Review, Poet Lore, and The South Carolina Review. He lives in Fort Collins, Colorado, with his wife, poet Sharon Doyle.
Other poems by James Doyle in Verse Daily:
July 30, 2009: "The Sumerians" "built a suburb of stepped towers..."
March 26, 2009: "In The Woods" "The house wriggled gingerbread and cinnamon...."
February 9, 2009: "The God of the Normandy Coast" "When the God of the Normandy Coast..."
March 17, 2008: "The Rhinoceros Graveyard" "On the way to the graveyard, the great white..."
October 4, 2007: "The Devil's in the Details" " The marsh creaks back and forth..."
July 25, 2007: "Marco Polo" " found the old gods again..."
June 10, 2007: "Looking Forward to the Twentieth Century" " Horses and carriages stir up the beach..."
March 21, 2007: "All That Glitters Is Gold" "Wine flask, beer cans..."
January 15, 2007: "Among the Most Recent Projectiles" " storming the sky is the earth...."
January 24, 2004: "After the Harvest" "We step over and between apples..."
September 4, 2003: "Luxembourg Gardens at Twilight" "If I lived in the nineteenth century..."
Books by James Doyle:

Other poems on the web by James Doyle:
Three poems
"Love Story"
"Strawberries, Chokecherries, Apples"
"The Flippant Zeitgeist"
"Schoolgirls"
"Babe Ruth Considers a Sand Dune"
"Magritte"
"Vitamins"
James Doyle According to Wikipedia.
About Cave Wall:

Subscription: 1 year (2 issues), $10
Cave Wall Press, LLC * P.O. Box 29546 * Greensboro, NC 27429-9546
Editor: Rhett Iseman

Other poems from Cave Wall in Verse Daily:
May 18, 2011: "Flight Log" by Jim Daniels
November 7, 2010: "Arachne in Detention" by Saara Myrene Raappana
November 6, 2010: "View from the High Road" by Lisa Fay Coutley
June 19, 2010: "Waiting" by April Lindner
October 27, 2009: "Folding the Fitted Sheet" by A.V. Christie
October 26, 2009: "In England Again after Years Away" by Lois Williams
March 17, 2009: "Threshold" by Kathryn Kirkpatrick
October 5, 2008: "Progress" by Carrie Fountain
October 2, 2008: "Goat" by C. J. Sage
September 30, 2008: "The Sand Speaks" by Sandra Beasley
August 30, 2007: "Reciprocity" by Carl Phillips
August 27, 2007: "The Very Old Man" by Patrick Phillips
February 18, 2007: "After the Affair" by Claudia Emerson
February 15, 2007: "Surprising the Gods" by Dan Albergotti
Home Web Weekly Features Archives About Verse Daily FAQs Submit to Verse Daily

Copyright © 2002-2011 Verse Daily All Rights Reserved