®

Today's poem is "Columbia River"
from The Nervous Filaments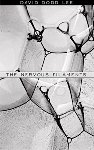 David Dodd Lee
is the author of four other books of poems: Abrupt Rural (New Issues, 2004), Arrow Pointing North (Four Way Books, 2002),Wilderness (March Street Press, 2000), and Downsides of Fish Culture (New Issues, 1997). His Ashbery erasure poems have appeared online at Caffeine Destiny, No Tell Motel, and Verse Daily. His poems have appeared in Nerve, Denver Quarterly, Pleiades, Jacket, The Hat, Gulf Coast, Conduit, Court Green, Prairie Schooner, Hayden's Ferry Review, Barrow Street, Zone 3, Massachusetts Review, Field, Slope, Quarterly West, Many Mountains Moving, Washington Square, Marlboro Review, Mississippi Review, POOL, Interim, Cutbank, and elsewhere. Fiction has appeared in Green Mountains Review, Crowd, Sou'wester, and Controlled Burn. Editor of the SHADE anthologies, he is also the publisher of Half Moon Bay chapbooks, including titles by Hugh Seidman & Franz Wright. He was recently guest Poetry Editor for single issues of The Laurel Review and Passages North, as well as the editor of The Selected Poems of Herbert Scott, The Other Life, published by Carnegie Mellon Press. He teaches creative writing at Indiana University South Bend.
Other poems by David Dodd Lee in Verse Daily:
November 24, 2010: "The Earth-Tone Madonna" "What were you..."
April 25, 2007: "Tricycle" " About this unhappiness..."
Books by David Dodd Lee:

Other poems on the web by David Dodd Lee:
"Models Demand and Mutate"
"Fit Under Here"
"Arc"
Two poems
Five poems
Two poems
"Curvature of the Spine"
"In the Black Kitchen"
Four poems
"After Diagnosis"
David Dodd Lee's Blog.
David Dodd Lee According to Wikipedia.
About The Nervous Filaments:
"Imagistic, passionate, and uncompromising, David Dodd Lee's poems are simultaneously in the here-and now while being otherworldly. He transforms the harsh realities we experience as brutal and permanent into transient informative moments of release. As he weaves outer and inner landscapes together, behind a finely-tuned intelligence rests a free and open exploration of the emotional life. This poet reminds us over and over: you are not alone; and it is assured as his readers invite him in that their sensibilities will deepen and expand."
—Christine Garren
"Once in a while, a book of poems is so unmemorable that I forget it's in my hands; once in a longer while, a book will stick in me Columbia River a spear. A grievous and gorgeous tour of things-have-gone-to-pieces-since-you-left-me America, David Dodd Lee's The Nervous Filaments is most certainly of the latter class. There is no sleep so deep I would not hear it there."
—Graham Foust
"David Dodd Lee's new solo exhibition is as electric and unsettling as anything the art world has seen in years. Urgent, indifferent, his lines scatter in all directions as you read them, as if the page were a skull in a puddle that when you inspect it turns out to be full of eels. 'I believe in words. One by one / they dismantle everything I have faith in,' he writes, and everthing, even the animals are saying their prayers. You may need to leave the tv on for company while you read. You will find yourself coming back again and again."
—Jordan Davis
Support Verse Daily
Sponsor Verse Daily!
Home Archives Web Weekly Features About Verse Daily FAQs Submit to Verse Daily

Copyright © 2002-2010 Verse Daily All Rights Reserved