®

Today's poem is "The Earth-Tone Madonna"
from Sky Booths in the Breath Somewhere,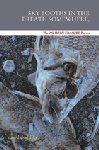 David Dodd Lee
is the author of four full-length books of poems, Downsides of Fish Culture (New Issues Press, 1997), Arrow Pointing North (Four Way Books, 2002), Abrupt Rural (New Issues Press, 2004), The Nervous Filaments (Four Way Books, 2010), and a chapbook , Wilderness (March Street Press, 2000). He has two new books forthcoming: Orphan, Indiana (University of Akron Press, 2010) and The Coldest Winter on Earth (Marick Press, 2011). He has published poetry and fiction in literary journals and magazines including Field, Denver Quarterly, Nerve, Jacket, Interim, Court Green, Green Mountains Review, Crowd, Barrow Street, Cimarron Review, Sycamore Review, Mississippi Review, The Laurel Review, The Hat, Shampoo, POOL, Quarterly West, Prairie Schooner, and American Literary Review. Lee was the editor of SHADE, an anthology published by Four Way Books in 2004 and 2006, as well as a former poetry editor at Passages North and poetry editor for Third Coast. In addition he has guest edited recent editions of The Laurel Review (where he remains an active contributing editor) and Passages North. He is also the editor of The Other Life, The Selected Poems of Herbert Scott (Carnegie Mellon, 2010). Together with Donna Munro, he published Half Moon Bay poetry chapbooks, which included titles by Franz Wright and Hugh Seidman, among others. Lee earned a degree in Painting and Art History in 1986 and a MFA in Creative Writing in 1993 (while working as a park ranger) both from Western Michigan University. He sometimes makes his living as a freelance editor. He is currently a professor of Creative Writing at Indiana University at South Bend and lives in South Bend, Indiana, where he also continues to make visual art. The working title of his latest book of poems is URGE.
Other poems by David Dodd Lee in Verse Daily:
April 25, 2007: "Tricycle" " About this unhappiness..."
Books by David Dodd Lee:

Other poems on the web by David Dodd Lee:
"Fit Under Here"
"Arc"
Two poems
Five poems
Two poems
"Curvature of the Spine"
"In the Black Kitchen"
Four poems
"After Diagnosis"
David Dodd Lee's Blog.
David Dodd Lee According to Wikipedia.
About Sky Booths in the Breath Somewhere,:
"Before reading the poems in David Dodd Leeís remarkable new book, the reader must take a good long look at his opening note on method. Smith means and does just what he says in this note. Iíve seen these acts of Houdini-magic unfolding over the last several years, and Iíve published a number of them in Notre Dame Review. To watch David Dodd Lee load himself with chains and then escape with a kind of elegant grace is astonishing. The more ambitious poems in 'Anagrams of America' Ė the anagram of Poundís first Canto, for example, and the whole of 'Sky Booths in the Breath Somewhere,: A Bestiary' Ė are expressions of a weird and even troubling genius. I donít know of anything else quite like them anywhere."
—John Matthias
"Reading David Dodd Leeís Sky Booths in the Breath Somewhere, is like watching Adam bring forth new creatures from the mud of language by breathing their name. Two books in one, one a bestiary of bodies, the other a personal history, both are a tour de force of the anagram: a thrilling demonstration of how the constraints of language and living produce poetry in life, as poem after poem infects one another."
—Steve Tomasula
Home
Archives Web Weekly Features About Verse Daily FAQs Submit to Verse Daily Support Verse Daily

Copyright © 2002-2010 Verse Daily All Rights Reserved