®

Today's poem is "Tornado"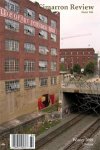 from Cimarron Review
Nancy Cherry
produces chapbooks for Redfruit Press. She is the former publisher of the poetry newsletter, Fish Dance. Her work has appeared in Mid-American Review, Seattle Review, Nimrod, Runes, Puerto del Sol, Pearl and her work appears in the Danzc Poetry Anthology, Best of the Web 2008. She lives in northern California.
Other poems on the web by Nancy Cherry:
Two poems
About Cimarron Review:
Poets in this issue: Richard Lyons, Cassie Schmitz, Christian Knoeller, Paula Brady, Nancy Cherry, Charles Harper Webb, Robert Nazarene, M.J. Bender, Chad Sweeney, Jenny Hanning, Cindy St. John, Jane Downs, Mark Neely, Mary Privett Leader, Z. Cody Lee Carlsen, Thom Satterlee, Roger Desy, Glory Jones, Elizabeth Frye, William Walsh, Tim Poland, Carmela Caruso, Alexandra Zobel, Jennifer Metsker, Gerry LaFemina, Sandeep Parmar, Mark Wisniewski, Frank Gallimore, Iain Haley Pollock, Christian Barter, Patricia Clark
Cimarron Review * 205 Morrill Hall * English Department * Oklahoma State University * Stillwater, OK 74078
Poetry Editors: Lisa Lewis * Ai * Alfred Corn


Other poems from Cimarron Review in Verse Daily:
March , 2009: "Game Night at the Deaf Club" by Frank Gallimore
November 9, 2008: "Free Bible in Your Own Language" by Heather Kirn
November 7, 2008: "Governing Bodies" by Tim Lockridge
August 14, 2008: "Onstage" by David Wagoner
August 13, 2008: "The Injured Thumb" by Alberto RŪos
August 11, 2008: "An Old Story" by Richard Hoffman
May 10, 2008: "Tremble" by Marc McKee
February 14, 2008: "'Free Bible in Your Own Language'" by Nicole Walker
February 13, 2008: "One Body" by Yerra Sugarman
December 8, 2007: "To the Future" by Lynn Levin
September 6, 2007: "Starting Small" by Carrie Fountain
September 5, 2007: "I Want to Live in a Paper House" by Sharon Black
September 4, 2007: "The Pitch" by Patty Seburn
July 29, 2007: "In My Next Life" by Noah Michelson
July 27, 2007: "Studies for a Portrait of a Father and Son" by Richard Lyons
March 23, 2007: "Nocturne" by Nate Pritts
November 22, 2006: "19 Chopin Waltzes" by Emily Fragos
November 19, 2006: "Waves" by Grace Schulman
July 30, 2006: "Shirley DeLis" by Martin Pousson
July 25, 2006: "Work Horse" by Kathryn Maris
March 23, 2006: "The Mystery of Pigeons Feeding in December" by Paul Benton
March 15, 2006: "Detour, Missouri" by Chad Parmenter
November 3, 2005: "A Catechism" by James Crizer
November 1, 2005: "My Personal Theory of Evolution" Richard Cecil
October 31, 2005: "In Fall" Doretta Wildes
July 9, 2005: "Sestina Inviting My Sister to Become a Pirate" by Sandra Beasley
January 9, 2005: "Love Poem" by Rebecca Aronson
January 8, 2005: "Ghazal" by Mimi Khalvati
July 4, 2004: "Morning Drive to Ijamsville" by Elizabeth Rees
March 21, 2004: "Starlings in the Bakery" by Jason Roush
March 18, 2004: "Displacement" by Constantine Contogenis
March 16, 2004: "He became a poet because he could not fly" by Adam Penna
July 21, 2003: "Written By Pavlovís Few, Sad, Last Surviving Dogs" by Susanna Roxman

Support Verse Daily
Sponsor Verse Daily!

Home Archives Web Monthly Features About Verse Daily FAQs Submit to Verse Daily Publications Noted & Received

Copyright © 2002-2009 Verse Daily All Rights Reserved