®

Today's poem is "Hedgerow after Roadwork"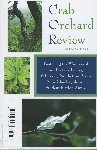 from Crab Orchard Review
Eamon Grennan
taught for many years in the English Department of Vassar College. His most recent poetry collections are The Quick of It, and Matter of Fact (Graywolf Press). His translation (with Rachel Kitzinger) of Oedipus at Colonus was published by Oxford University Press. He currently teaches in the Graduate Writing Programs of Columbia University and New York University. He spends as much time as he can in Connemara in the West of Ireland.
Other poems by Eamon Grennan in Verse Daily:
August 5, 2009: "Gifts" "Saphire, emerald, amethyst of..."
July 31, 2006: "Night" " What to make of night, then, its caul of stars sequined and..."
March 17, 2005: "From the Road ""What stops me is the big indifference..."
April 6, 2004: "Start of March, Connemara" "The wind colder even than March in Maine, though the same sea..."
August 26, 2003: "Resolution" "Since life is like a burning house, what can he make..."
Books by Eamon Grennan:

Other poems on the web by Eamon Grennan:
Three poems
"Watch"
"One Morning"
"Song"
"On a Cape May Warbler Who Flew Against My Window"
"Cat Scat"
Eight poems
Eamon Grennan according to Wikipedia.
Subscription: 1 year (2 issues), $15
Crab Orchard Review * Department of English * Faner Hall 2380 - Mail Code 4503 * Southern Illinois University Carbondale * 1000 Faner Drive * Carbondale, IL 62901
Editor & Poetry Editor: Allison Joseph

Other poems from Crab Orchard Review in Verse Daily:
September 11, 2008: "Young John Clare" by Michael Waters
June 26, 2008: "Scar" by Bruce Bond
October 2, 2007: "The Bar Code of Love" by Erika Meitner
October 1, 2007: "This Song is Made of Ideas" by Elizabeth Langemak
August 12, 2007: "Jellies" by Sara Talpos
August 8, 2007: "Home" by Richard Newman
January 19, 2007: "Temporary Sanity" by Rane Arroyo
May 12, 2006: "Ontology of the Miniature Room" by Rebecca Dunham
May 10, 2006: "Language Mixology" by Adrian Matejka
May 8, 2006: "Cow Song" by Susan B.A. Somers-Willett
December 4, 2005: "Rain for Days" by Diane Holland
December 3, 2005: "Heavy Breather Zoo" Jeffrey McDaniel
December 2, 2005: "Under The Eaves" Fleda Brown
July 10, 2005: "The New Retina" by Christina Pugh
July 6, 2005: "Goldfinch After Rain" Elizabeth Harvell
September 19, 2004: "The Visitors" by Sylvia Curbelo
April 18, 2004: "The Ghost of Weather" by Bruce Bond
April 2, 2004: "Oh! On an April Morning" by Neil Shepard
March 31, 2004: "Interior Lighting" by Elton Glaser
July 5, 2003: "King Sugar" by Lorna Knowles Blake
July 3, 2003: "A Simple Campsong" by Lucia Perillo
June 30, 2003: "Tangerine" by Ruth L. Schwartz
February 12, 2003: "Square du Temple" by Marilyn Hacker
February 6, 2003: "Late-Talking Children" by Joanna Smith Rakoff
February 5, 2003: "The Benjamin Franklin of Monogamy" by Jeffrey McDaniel
August 15, 2002: "The Last Words of Alice the Goon" by Paul Guest
August 13, 2002: "Wile E. Coyote Attains Nirvana" by David Hernandez
August 12, 2002: "Interlude: Still Still" by Robin Behn
Support Verse Daily
Sponsor Verse Daily!
Home Archives Web Monthly Features About Verse Daily FAQs Submit to Verse Daily Publications Noted & Received
Copyright © 2002-2009 Verse Daily All Rights Reserved