®

Today's poem is "Sand"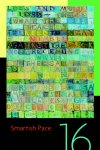 from Smartish Pace
Bruce Bond
is the author of six poetry collections including Throats of Narcissus (Arkansas, 2001), Cinder (Etruscan, 2003) and Blind (LSU, 2008). He is regents professor of English at the University of North Texas and poetry editor for American Poetry Review.
All the poems by Bruce Bond that have appeared on Verse Daily:
July 24, 2008: "Tuning Fork" "Lynchpin of the singing wheel..."
June 26, 2008: "Scar" "What is it you forget in your vigil..."
May 8, 2008: "Will" "To the locusts that blur the lyres of their shells..."
April 16, 2008: "Elegy for Tim Buckley" "Scat singing for the sleep deprived..."
July 8, 2007: "Confessions of a Music Box" " No larger than a bird coffin..."
August 25, 2006: "Black Iris" " Dear guitar, my Cyclops, my raft..."
August 14, 2006: "Planetarium" " As the mobile of planets wheeled over my crib..."
April 18, 2004: "The Ghost of Weather" "My father takes smaller steps..."
March 30, 2004: "Rehearsals for the New Order" "The courthouse is empty now ablaze..."
October 12, 2002: "The Chimneys" "After the fire the monoliths of brick..."
July 23, 2002: "Mercy" "Dear happiness, forgive me..."
Books by Bruce Bond:
Other poems on the web by Bruce Bond:
"Choir"
"Elegy"
"Thelonious Sphere Monk"
"Cruor Dei"
"The Invention of Song"
Bruce Bond according to Wikipedia.
About Smartish Pace:

Subscription: 1 year (2 issues), $20
Smartish Pace * P.O. Box 22161 * Baltimore, MD 21203
Editor: Stephen Reichert

Other poems from Smartish Pace in Verse Daily:
April 15, 2009: "On Finally Blaming Myself a Little Finally" by Maggie Glover
April 14, 2009: "Missed Connections" by Sherman Alexie
May 6, 2007: "The Tightrope Walker" by Lesley Dauer
May 5, 2007: "The Fox Explains The Dream of Foxes" by Hannah Craig
April 7, 2006: "Me, The Wife: Versions of Medusa" by Lynnell Edwards
April 4, 2006: "Palinurus" by A.E. Stallings
September 22, 2005: "Capturing a Plum Blossom" by John Pursley III
September 21, 2005: "eBay Sonnets" Denise Duhamel
September 19, 2005: "Would-Be Pastoral Elegy" Gail White
February 4, 2005: "Church" by Megan Snyder-Camp
February 3, 2005: "Translation" by Robert Morgan
February 2, 2005: "Second Bearing, 1919" by Claudia Emerson
January 31, 2005: "Heat Lightning" by Ted Kooser
August 30, 2004: "Without Mythologies" by Henry Weinfield
August 29, 2004: "Fifty-Fifty" by Patricia Clark
August 23, 2004: "Olivia Between Acts" by Stuart Lishan
August 21, 2004: "Garden" by Theodore Worozbyt
January 8, 2004: "Missouri River" by Lawrence Revard
January 7, 2004: "Pontoon Pantoum #505" by Kathy Fagan
January 5, 2004: "The Fool Card" by Annie Finch
July 30, 2003: "The Fruit Thereof" by William Wenthe
July 29, 2003: "Slow Leak" by Ellen Doré Watson
July 28, 2003: "Poor Excuses" by Andi Werblin
December 1, 2002: Squirrel Hunting by Edmund August
November 30, 2002: 49 Views of Childhood by Bin Ramke
November 28, 2002: The Birdhouse by Greg Williamson
November 26, 2002: A Letter from Mama (1916-1999) by Marilyn Nelson
Support Verse Daily
Sponsor Verse Daily!
Home Archives Web Monthly Features About Verse Daily FAQs Submit to Verse Daily Publications Noted & Received
Copyright © 2002-2009 Verse Daily All Rights Reserved