®

Today's poem is "Preemptive Elegy"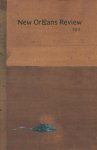 from New Orleans Review
Paul Guest
is a Whiting Award recipient. He is the author of Notes for My Body Double, winner of the 2006 Prairie Schooner Book Prize, and of The Resurrection of the Body and the Ruin of the World. He teaches at the University of West Georgia.
Other poems by Paul Guest in Verse Daily:
September 11, 2007: "Poem for the National Hobo Association Poetry Contest" " I will not be there with you but think..."
July 17, 2007: "Seduction With Entropy" " If you think I'm honest, speak to me..."
May 23, 2007: "My Nightmare" " My nightmare isn't falling or even falling..."
December 23, 2006: "Questions for Silence" " In its first thin tide. In the place..."
October 18, 2006: "The God of Neglect, Overheard" " O hearts fat with custard, and sweet..."
March 24, 2006: "The Numbers are Not In" " The world is filled with those who want..."
May 12, 2003: "Apogean" "All this floating is ridiculous, and the stars..."
April 10, 2003: "The Flesh" "Walking to get medicine / for a pet, I am tempted..."
February 13, 2003: "The Advent of Zero" "I know that someday you will tire of everything..."
August 15, 2002: "The Last Words of Alice the Goon" "Understand me now: the light is lace..."
Books by Paul Guest: My Index of Slightly Horrifying Knowledge
, Notes for My Body Double
, The Resurrection of the Body and the Ruin of the World
Other poems on the web by Paul Guest:
"Nothing"
Five poems
"Love Poem on a Monday Morning with Mock Complaints, Unreasonable Wishes, Your Name and the Earth for Good Measure"
Eight Poems
"Seven Poems"
"Apologia"
Three Poems
"Donald Duck's Lament"
Paul Guest's Blog.
About New Orleans Review:

Subscription: $14
New Orleans Review * Box 195 * Loyola University * New Orleans, LA 70118
Poetry Editor: Katie Ford

Other poems from New Orleans Review in Verse Daily:

January 3, 2008: "'King,' 'Queen,' etc." by Alison Powell
January 1, 2008: "This Morning After Snow, the Body Scrapes Off" by K. A. Hays
June 1, 2007: "Owl" by Endi Hartigan
May 31, 2007: "Than longen folk to goon on pilgrimages" by Kimberly Johnson
November 20, 2006: "Recapitulation" by Deborah Tall
November 13, 2006: "Upshot" by Deborah Tall
May 20, 2006: "the caveat onus ::: twenty-three" by Dave Brinks
August 27, 2005: "I Lived in the Forest" by Emmy Hunter
August 25, 2005: "from Crossed, Cross, Crossing" Esther Lee
August 23, 2005: "Paradise" James Capozzi
February 27, 2005: "After The Accident" by Molly Brodak
February 22, 2005: "Anonymous Fox" by Naomi Feigelson Chase
February 21, 2005: "Antihelion: Conception of the Yellow House" by Robin Behn
August 19, 2004: "Gacela of Animal Wisdom" by J. P. Dancing Bear
August 18, 2004: "Even So" by Susanne Kort
August 17, 2004: "His Dossier from Babel" by Andrew Miller
August 14, 2004: "Daedalus" by Hailey Leithauser
January 18, 2004: "The Idea of Nothing" by Sue Owen
January 14, 2004: "Muster" by Ander Monson
Support Verse Daily
Sponsor Verse Daily!
Home Archives Web Monthly Features About Verse Daily FAQs Submit to Verse Daily Publications Noted & Received
Copyright © 2002-2008 Verse Daily All Rights Reserved