®

Today's poem is "Dead-Heading the Flowers"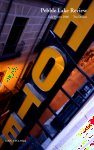 from Pebble Lake Review
Juddith Skillman
is the author of ten books of poetry, most recently Heat Lightning; New and Selected Poems 1986-2006 (Silverfish Review Press, 2006) and Coppelia, Certain Digressions (David Robert Books, 2006).
Other poems by Judith Skillman in Verse Daily:
March 1, 2007: "Sien" "The picture of sorrow..."
February 13, 2007: "Meadows" "What would the meadow hold..."
March 8, 2005: "Field Thistle" ""Herb and spine..."
July 5, 2004: "Reclaimed" "No, the acre has no hold on me, I told the cold...."
May 6, 2004: "Lattice," "The Arbor" and "The Espalier" "By its milky light the sun left to grow..."
October 16, 2002: "Lilacs" "Because they signify a life / less sterile, I twist their stems..."
About Pebble Lake Review:
Poets in this issue: Nick Admussen, Jeffrey C. Alfier, Maureen Alsop, J.P. Dancing Bear, Agatha Beins, Victoria Boynton, Shanna Compton, Andy Cox, Jake Willard-Crist, Melanie Dusseau, Suzanne Frischkom, Jeannine Hall Gailey, Taylor Graham, Anne Haines, Christine Hamm, Jenny Hanning, M.J. Iuppa, Jennifer Jerome, Ariana-Sophia Kartsonis, Robert Krut, Mary Larkin, Lyn Lifshin, Greg McBride, Ron Mohring, Natasha Kochicheril Moni, Keith Montesano, Benjamin Morris, Juddith Skillman, Tom Nurmi, David O'Connell, Matthew Olzmann, John Pursley III, Joseph Radke, Doug Ramspeck, Nicholas Reading, Liz Robbins, Dennis Saleh, Steven D. Schroeder, Matthew Siegel, Judith Skillman, Magdalena Sokolowski, Brent Terry, David Trame, Letitia Trent, Gabriel Welsch, Jordan Windholz, Wendy Wisner, Kim Young, Fredrick Zydek
Subscription: 1 year (2 issues), $10
Pebble Lake Review * MFA Writing Program * Department of English * 134 McIver Building, UNCG * PO Box 26170 * Greensboro, NC 27402-6170
Poetry Editor: Allison Seay

Other poems from Pebble Lake Review in Verse Daily:
March 11, 2007: "Open Other End" by Muriel Nelson
April 19, 2006: "Delineation of Light and Water" by Quinn Latimer
April 17, 2006: "Alley in Winter" by Mike White
December 9, 2005: "Monument" by Natasha Trethewey
December 8, 2005: "Necessity at Rådmansgatan" by Hildred Crill
December 7, 2005: "Real Live Boy" by Sarah Lindsay
December 5, 2005: "Reclamation" by Dale Kushner
June 5, 2005: from "Girls' School" by Claudia Emerson
June 3, 2005: "A Capella" Weston Cutter
October 20, 2004: "Steward" by S. Beth Bishop
October 19, 2004: "Firebirds" by Allen C. Fischer
October 18, 2004: "An Artist Like Any Other" by Stephen Dobyns
May 15, 2004: "Childhood is Beautiful" by Annie Gebler
Support Verse Daily
Sponsor Verse Daily!
Home Archives Web Monthly Features About Verse Daily FAQs Submit to Verse Daily Publications Noted & Received
Copyright © 2002, 2003, 2004, 2005, 2006, 2007 Verse Daily All Rights Reserved