®

Today's poem is "Judges"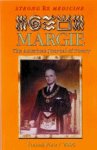 from Margie
Larissa Szporluk
is an associate professor of English at Bowling Green State University and the author of three books of poetry: Dark Sky Question (Beacon Press), Isolato (University of Iowa Press), and The Wind, Master Cherry, the Wind (Alice James Books).
Other poems by Larissa Szporluk in Verse Daily:
September 24, 2005: "Cuckoo" " I nudge the eggs..."
September 14, 2005: "Loosely Related Sheep" " Jump, uncle, jump...."
March 27, 2003: "Matsukaze" "All that is built falls at night..."
About Margie:
Poets in this issue: Red Able, Betty Adcock, Dick Allen, Gabriel Arquilevich, Cynthia Arrieu-King, J. T. Barbarese, Walter Bargen, Tony Barnstone, Grace Bauer, Krista Benjamin, Paul Benton, F. J. Bergmann, Adria Bernardi, Cl Bledsoe, Edward Boccia, Deborah Bogen, Paula Bohince, Michael Borich, Susan M. Botich, Hoda Bonnie Boyer, Carmella Braniger, James Brewbaker, Jason Lee Brown, Susan Browne, Carol Carpenter, Teresa Carson, Lauren A. Cerruto, Fred Chappell, David Clewell, Cathryn Cofell, Sage Cohen, Don Colburn, Robert Cording, Barbara Crooker, Mary Crow, Sue De Kelver, Christine Desimone, Mike Dockins, Jehanne Bubrow, Denise Duhamel, K. B. Eckhardt, Susan Elbe, Rhina P. Espaillat, Lauren Fanelli, Marguerite Keil Flanders, George Fortier, Timothy Fox, Vievee Francis, Suzanne Frischkorn, Ramon Garcia, Ross Gay, Stephen Gibson, Mary Jo Firth Gillett, Laura Gilpin, Diane Clancy, Douglas Goetsch, Frederick Farryl Goodwin, Rebecca Gopoian, Garth Greenwell, Debora Greger, John Gribble, Walter Griffin, John Guzlowski, Richard Hague, Robert Hahn, J. Allen Hall, Gwen Hart, M. L. Hartman, Michael Heffernan, Grey Held, Judith Hemschemeyer, Nathaniel Hester, Barbara Hoffman, Peggy Hong, Karla Huston, Holly Iglesias, Henry Israeli, Andrea Jackson, Sonja James, Troy Jollimore, Robert Karmon, Lisa Kaufman, Jesse Lee Kercheval, Jan Koenen, Mark Kraushaar, Len Krisak, Nick Lantz, Julie Larios, Joan Larkin, P. V. Leforge, Lynn Levin, Laurence Lieberman, Matthew Lippman, Diane Lockward, Jeanette Lynes, Vicki Mandell-King, Farah Marklevits, Janelle M. Masters, Khaled Mattawa, Jeffrey Mccallum, Clayton Smith Mccann, Lisa Mccarthy, Campbell Mcgrath, Wesley Mcnair, Amy Meckler, Peter Meinke, Michael Meyerhofer, Sid Miller, Sally Molini, Judith H. Montgomery, Michael Mott, Tara Moyle, Robert Nazarene, Richard O'connell, Linda Pastan, Molly Peacock, Kate Peper, Shanna Perkins, John Pleimann, Wanda S. Praisner, Sharon Pretti, Lawrence Raab, Mikele Rauch, Jane Rawlings, David Ray, F. D. Reeve, Jendi Reiter, John Ridland, Michael Karl Ritchie, Andrew Michael Roberts, Todd Robinson, Kathleen Rooney, Daniel Saalfeld, Paul Sadofsky, Sherod Santos, Robert Sawyer, Anis Shivani, Brenda Sieczkowski, Charles Simic, Tim Skeen, Tom Sleigh, D. James Smith, Heather S. Smith, Laurel R. Snyder, Andrew Sofer, Cathy Song, Eleanor Stanford, D. E. Steward, Judith Saul Stix, Myron L. Stokes, Jesse Arthur Stone, B. R. Strahan, Barbara Buckman Strasko, Judith Strasser, S. Asher Sund, Pamela Sutton, Kirk Swearingen, Larissa Szporluk, Mark Taksa, James Tate, Kyle Thompson, Alison Townsend, William Trowbridge, Twixt, C. M. Tyler, Toni Van Deusen, Jose Ramon Villafane, David Wagoner, Cody Walker, Ellen Wehle, Stefi Weisburd, William Wenthe, Lesley Wheeler, Mike White, Elizabeth Jane Whittington, Carolyn Whittle, Tony Wicks, Jerry Williams, Joe Williams, Richard Wollman, Paul Yachnes, Barbara Yien
Subscription: 1 year (1 issue), $13.95
Margie * PO Box 250 * Chesterfield, MO. 63006-0250
Editor: Robert Nazarene

Other poems from The American Poetry Journal in Verse Daily:
October 31, 2004: "Apeland" by Matthew Ladd
October 30, 2004: "Madness in the Form of Birds" by George Looney
October 29, 2004: "Not Even Doublewide" by A. Loudermilk
October 26, 2004: "The Waiting" by Stephen Dunn
December 15, 2003: "Soldiering" by Daniel J. Langton
November 26, 2003: from "The Startled Heart" by Eve Joseph
Support Verse Daily
Sponsor Verse Daily!
Home Archives Web Monthly Features About Verse Daily FAQs Submit to Verse Daily Publications Noted & Received
Copyright © 2002, 2003, 2004, 2005, 2006 Verse Daily All Rights Reserved