®

Today's poem is "For Orts"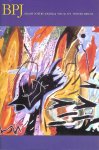 from Beloit Poetry Journal
Ander Monson lives in Michigan where he edits the magazine DIAGRAM and the New Michigan Press. Two books came out in 2005: Other Electricities (fiction, Sarabande Books) and Vacationland (poems, Tupelo Press).
Other poems by Ander Monson in Verse Daily:
October 11, 2005: "Elegy For The Odd, Where It Drains, Where It Ends" " This blood is odd and good..."
June 7, 2005: "Astonish" "If the work of rock is shift & chip & fault..."
January 14, 2004: "Muster" "This is what you got me up for? Cats..."
About Beloit Poetry Journal:
Poets in this issue: Carl Adamshick, Adam Chiles, Beth Simon, Margaret Aho, Hadara Bar-Nadav, Ben Lerner, Ander Monson, Susan Maxwell, Mary Kane, Anzhelina Polonskaya, Andrew Baruch Wachtel, Robert Chute, Brian Teare, Tony Brinkley
Subscription: 1 year (4 issues), $18
Beloit Poetry Journal * P.O. Box 151 * Farmington, ME 04938
Editor: John Rosenwald & Lee Sharkey

Other poems from Beloit Poetry Journal in Verse Daily:
January 1, 2006: "Milkweed" by Susan Maxwell
September 8, 2005: "Roman Elegy" by Michael Snediker
September 7, 2005: "Faced with 8:38" and "8:38 is straw" " Mary Molinary
September 5, 2005: "Off in the darkness hourses moved restlessly" " Albert Goldbarth
July 23, 2005: "Elemental: Nitrogen" Suzanne Heyd
July 22, 2005: "The Blue-Gray Body of the Zambezi" Dawn Lonsinger
July 20, 2005: "Making History" and "A Disappearing Act" Karl Elder
March 4, 2005: "Catherine Blake" by Rebecca Dunham
March 3, 2005: "Cartographic" by Joshua Rivkin
March 2, 2005: "Turning 50" by Bruce A. Jacobs
August 28, 2004: "Obsolescence" by Leigh Anne Couch
August 27, 2004: "The Weight of the World" by Frank Steele
August 26, 2004: "For the Suicides" by Lola Haskins
August 25, 2004: "Half Life" by Reynolds Dixon
August 24, 2004: "The Last Ivory-Billed Woodpecker" by Bruce Tindall
June 11, 2004: "Famish" by Lisa Furmanski
June 8, 2004: "A Short History of the Republic" by John Haines
March 7, 2004: "Waning Moon" by Conrad Hilberry
March 5, 2004: "Portrait of the Family Without a Father" by Ken Victor
March 4, 2004: "At the Intersection" by Andrea Heny
March 1, 2004: "Marriage Bed" by Annie Boutelle
December 23, 2003: "Exactly at midnight" by Margaret Aho
April 8, 2003: "The Totality of Facts" by Allan Peterson
Support Verse Daily
Sponsor Verse Daily!
Home Archives Web Monthly Features About Verse Daily FAQs Submit to Verse Daily Publications Noted & Received
Copyright © 2002, 2003, 2004, 2005 Verse Daily All Rights Reserved