®

Today's poem is "House Fire"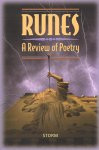 from Runes
Rita Dove's
books of poetry include American Smooth (W. W. Norton, 2004); On the Bus with Rosa Parks (1999), which was named a New York Times Notable Book of the Year and was a finalist for the National Book Critics Circle Award; Mother Love (1995); Selected Poems (1993); Grace Notes (1989); Thomas and Beulah (1986), which won the Pulitzer Prize for Poetry; Museum (1983); and The Yellow House on the Corner (1980). She edited The Best American Poetry 2000. Her many honors include the Academy of American Poets's Lavan Younger Poets Award, a Mellon Foundation grant, an NAACP Great American Artist award, Fulbright and Guggenheim Foundation fellowships, and grants and fellowships from the National Endowment for the Arts and the National Endowment for the Humanities. She served at Poet Laureate of the United States from 1993 to 1995. In 2004 she was named Poet Laureate of the Commonwealth of Virginia and is Commonwealth Professor of English at the University of Virginia.
Other poems from Runes in Verse Daily:
October 15, 2002: "The Dead" by Ellery J. Akers
About Runes:
Poets in this issue: Alcaeus, Roberta Alexander, Susan J. Allspaw, Jan Lee Ande, Charles Atkinson, Tony Barnstone, Anne Ide Barrows, Curtis Bauer, Karen Benke, Rose Black, Chana Bloch, Andrea Hollander Budy, Helen Marie Casey, Elizabeth J. Cooper, Darcy Cummings, Julia de Burgos, Matt Dennison, Albert Flynn DeSilver, Connie Donovan, William Doreski, Rita Dove, Donelle Dresse, Norman Dubie, Ann Fisher-Wirth, CB Follett, Stephen Frech, Robert Funge, Zan Gay, Christine Gelineau, Victoria Givotovsky, Beckian Fritz Goldberg, Raphael Jesus Gonzalez, Giles Goodland, Victoria Hallerman, Barbara Hamby, Joseph Hanley, Marie Henry, Eva Hooker, Jane Ellen Ibur, Richard Jackson, Jean Dany Joacim, Richard Jones, Don Judson, Shirley Kaufman, M. A. Keller, Susan Kelly-Dewitt, Philip Kobylarz, Antje Krog, Lance Larsen, Steve Lautermilch, Patrick Lawler, George Looney, Marjorie Maddox, Moria Magneson, Holaday Mason, Beverly Matherne, David R. McCann, Brenda J. Moosy, Caroline Morrell, J. Morris, Mihaela Moscaliuc, Bern Mulvey, Jim Natal, Sean Nevin, Brendan Noonan, Diane O'Hehir, Julia Older, Alberta Lee Orcutt, Kathleen O'Toole, Judith Pacht, Veronica Patterson, Molly Peacock, Linda Tomol Pennisi, Elizabeth Percer, Marge Piercy, Daniel Polikoff, Heather Lea Poole, Alison Powell, Karolyn Redoute, Jack Ridl, Eve Robillard, Pattiann Rogers, C. J. Sage, Luis Omar Salinas, Cathie Sandstrom, Dan Sargent, Terry Scheidt, Penelope Scambly Schott, Prartho Sereno, Matthew Shenoda, Uthara Srinivasan, Dona L. Stein, John Straley, Virgil Suarez, Susan Terris, A.F. Thomas, Liliana Ursu, Davi Walder, Jeff Walt, Daneen Wardrop, Michael Waters, Andrea L. Watson, Gillian Wegener, Christopher Woodman
Subscription: 1 year, $12
RUNES, A Review of Poetry * Arctos Press * P.O. Box 401, Sausalito, CA 94966-0401
Editors: CB Follett and Susan Terris

Support Verse Daily
Sponsor Verse Daily!
Home Archives Web Monthly Features About Verse Daily FAQs Submit to Verse Daily Publications Noted & Received
Copyright © 2002, 2003, 2004, 2005 Verse Daily All Rights Reserved