®

Today's poem is "Hummingbirds of the Involuntary System"
from Ribcage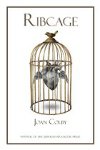 Joan Colby
is a widely published, award-winning poet with 16 books to her credit. They include Selected Poems, The Wingback Chair, Bittersweet, Ah Clio, Pro Forma and others. Journals that include her work are Poetry, Grand Street, Gargoyle, Atlanta Review, South Dakota Review, Hollins Critic and others. She is the recipient of a Literary Fellowship from the lllinois Arts Council and has received many nominations to the Pushcart Prize and Best of the Net. Editor of a trade publication for over 30 years, she is associ ate editor of FutureCycle Press and Kentucky Review. She lives on a small horse-farm in northern lllinois.
Other poems by Joan Colby in Verse Daily:
August 17, 2010: "Summer Meadow in Gotland" "The flowers in this painting..."
April 8, 2009: "Shell" "Broken conch whitened and drilled with tiny holes..."
Books by Joan Colby:

Other poems on the web by Joan Colby:
Two poems
Four poems
"Tree"
Three poems
Five poems
Three poems
Three poems
"Once"
"Testimony"
"Late Autumn"
Seven poems
"Brooms"
Joan Colby's Website.
About Ribcage:
"Years drain the energy from some poets, but Joan Colby's work is as fresh and creative as ever, perhaps more so. Ribcage showcases the poet's rich imagination on subjects attempting to reconcile body and mind. The first section of the book ("The Body in Question") extends metaphors from various body parts (heart, blood, nerves, finger and hands, etc.), and the last section ("The Mind at Play") continues with a rich lyric and imagery often sung from a mystic sensibility. Humor and irony are also part of the poet's toolbox, as in "Chewed to Meat Hooks" in which the purposes of the hand are revealed: Which leads us to the signifier/Insolent as a poker. To be used/For motorists who cut me off. Particularly in the last section, the imagery carves itself a place in the memory because it shocks with profound truth, as in my favorite, "The Nature of Freedom," which begins with "An open door is terrifying." Thankfully, the poet has opened doors into views we need to see."
—Robert S. King
"Ribcage starts out with a tour of the body like no other, and continues to engage with a little calculated unease ever present to keep the poems lively and the reader sharp. Joan Colby knows how to take anything familiar and have us readjust our view of it. Her energy never flags as she transforms nerves into a tapestry or delves into the structure of a foot and tells stories that go where we'd never have expected them to. There is a probing character to so many of the poems, as they give up layer upon layer of meaning or suggestion. Such a pairing of imagination with the craft to frame it is a rare gift."
—David Chorlton
Support Verse Daily
Sponsor Verse Daily!
Home Archives
Copyright © 2002-2016 Verse Daily All Rights Reserved