®

Today's poem is "Fish Tales"
from Fibonacci Batman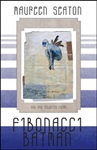 Maureen Seaton
is the author of fifteen poetry collections, both solo and collaborativie. Her work has received numerous awards, including the Iowa Poor v Prize. Lambda Literary Award, Society of Midland Authors Award, Eighth Mountain Poem Prize, the Publishing Triangle's Audre Lorde Award, an WA, and the Pushcart; acid has appeared in Best American Poetry and in nu-merous literary journals. Her memoir, Sex Talks to Girls (University of Wisconsin Press, Living Out Series), also garnered a "Lammy." She teaches poetiy at the University` of Miami.
Other poems by Maureen Seaton in Verse Daily:
February 4, 2012: "The Boat with a Boy's Heart" "He was a small boy—lighter than a shrimp boat..." (w/ Neil de la Flor)
September 6, 2002: "When I Was Straight" "....I read a book that said if you are fickle...."
August 1, 2002: "Fiddleheads" "The first time I saw hundreds of fiddlehead ferns boiling in an enormous pot..."
Books by Maureen Seaton:

Other poems on the web by Maureen Seaton:
"Ars Poetica, with Cow"
"When I Was Bi(nary)"
Two poems
"When I Was Bi(nary)"
Three poems
Two poems
Five poems
About Fibonacci Batman:
"Fibonacci Batman collects a span of work that's hold as fractal pirates oil a flying math trapeze, and down-to-earth as bowling in Elizabeth, New Jersey. In work of stunning range, Seaton confirms her presence as a poet of soul, wit, self-searching honesty, and blazing imagination. Her poems galvanize the reader with repeated proof that language's range of motion can be radically expanded ... as can that of' empathy."
—Jan Clausen
"Maureen Seaton collects for us twenty-years of magic and mystery. She welcomes us into her utiverse of witness and play, her symphonic and layered formal gestures. Fibonacci Batman: New and SeIected Poems is a celebration of an accomplished poet who continues to lead a fully experienced life, chronicling what she sees and doesn't see in charitable and often hilarious ways."
—Denise Duhamel
"If-you want to be reminded of the energy and wi1d possibilities of language, if' you want~to experience a stunning whirlwind of words that sweeps boldly across unexplored landscapes, if you want to meet a voicc that can sound like a perfect amalgam of King James scripture, an algebraic equation, the ritual star chant of a lost island people, and a covey of doves. Then step into Fibonacci Batman: New and SeIected Poems by Maureen Seaton. If you're paying attention, you won't be bored."
—Pattiann Rogers
Support Verse Daily
Sponsor Verse Daily!
Home Archives
Copyright © 2002-2013 Verse Daily All Rights Reserved