®

Today's poem is "Poetica No Apologia Arty Kumbaya"
from Birth Marks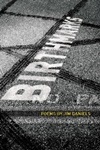 Jim Daniels
' recent books include Having a Little Talk with Capital P Poetry and Trigger Man: More Tales of the Motor City, winner of the Midwest Book Award. His poems appear widely in such places as Best American Poetry anthologies and the Pushcart Prize anthologies, and his poem "Factory Love" is displayed on the roof of a race car. Daniels has garnered such honors as the Brittingham Prize for Poetry, the Blue Lynx Poetry Prize, two fellowships from the National Endowment for the Arts, and two from the Pennsylvania Council on the Arts. He is the Thomas Stockham Baker Professor of English at Carnegie Mellon University, and currently lives in Pittsburgh, Pennsylvania, with his family.
Other poems by Jim Daniels in Verse Daily:
May 26, 2011: "David Bowie Esperanto" "A flash of metal trash in a vacant lot...."
May 18, 2011: "Flight Log" "The prop plane tilts a wing..."
August 4, 2005: "Historical Accuracy "The way she hummed made me want..."
Books by Jim Daniels:

Other poems on the web by Jim Daniels:
Two poems
"Last Day in Coldwater"
Two poems
"All in the Presentation: Spring Water, Michigan, 1977"
Two poems
"Insomnia Heartbeat"
Four poems
Two poems
"Lip Gloss, Belgium"
"Dim"
"You Bring Out the Boring White Guy in Me"
Two poems
"Wheels"
"Strip"
"Short-Order Cook"
Jim Daniels According to Wikipedia.
About Birth Marks:
"The poetry of Jim Daniels springs from a deep well of compassion for the working class, their plundered cities and their plundered lives. His sharp eye surveys the landscapes of Detroit and Pittsburgh, his uncles struggling against alcoholism, his aunts scraping by on the wages of fast-food restaurants. His clear voice speaks for the fallen, from the company men who played by the rules and lost anyway to a child killed in a hit-and-run accident. Yet the poet finds dignity and redemption in the grace of baseball or the consolation of the human touch, spirituality in spite of churches, love in the mist of pesticide."
—Martín Espada
"Jim Daniels keeps getting better, going deeper into his lived life to find there the language of celebration, lamentation, victory, defeat, moral ambiguity, and political and social outrage. He curses what needs to be cursed, he blesses what needs to be blessed, and he stands in silent awe and wonder at the world turning about him, a world of unaccountable suffering and unaccounted for beauty. And while that world resists Daniels' best efforts to be made sense of, complex as it is, giant as it is, it can't help but yield its music to his gifted mind and impassioned heart."
—Li-Young Lee
Support Verse Daily
Sponsor Verse Daily!
Home Archives
Copyright © 2002-2013 Verse Daily All Rights Reserved